Main Meals:)
Slow Cooker Maple Brown Sugar Ham. I can sum up this post simply by saying I'll never make ham another way again.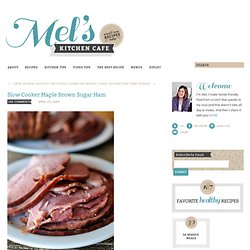 In the past, I've always baked it in the oven according to package directions, occasionally using the sugary glaze that comes with the ham and sometimes not. This time I decided to use a recipe I saw on a Year of Crockpotting. It was fantastic. Really fantastic. The ham was more flavorful than any ham I've ever made before and the flavors were so perfect – maple, brown sugar and pineapple. Tofu Chicken Nuggets (without Chicken) Recipe.
Ribs:) Pasta:) Tacos, Enchilada dishes:) Quiches:) Tomato, Corn & Cheese Galette — A Favorite Summer Meal — With A Chocolate Chip Cookie for Dessert | alexandra's kitchen. The August 2000 issue of Fine Cooking Magazine was fantastic.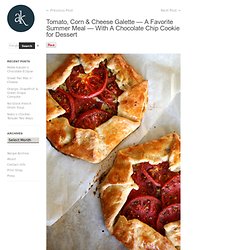 I can't believe that two of my all-time favorite recipes came from that issue — from one article in fact — and that I have now been making these recipes for almost 10 years. I feel old. I didn't realize it at the time, but David Lebovitz, author of The Perfect Scoop, wrote the article and supplied the two fabulous tart dough recipes, one sweet, one savory, that I have been making all these years. The sweet galette dough is used in this recipe as well as this one (both from the above mentioned article), and the savory cornmeal galette dough is used in the above pictured tart, and it is so tasty.
Black Beans:) Pizzas:)
---