I Like this;)
Had a long day at work? How about keeping your feet soaked in warm water while you relax? A mixture of warm water and vinegar is the best one for relaxing your tired feet. Moreover, this method is known to cure various feet problems.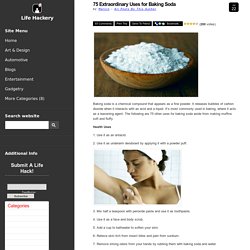 Baking soda is a chemical compound that appears as a fine powder. It releases bubbles of carbon dioxide when it interacts with an acid and a liquid. It's most commonly used in baking, where it acts as a leavening agent.
With the down economy, many are facing tragedy; having to choose between feeding family and paying the mortgage. Simple money saving tips like reducing your family's energy consumption is not enough. Continuing to purchase the very expensive and non-eco-friendly chemical cleaners seems outlandish when you can use one miracle cleaner that costs less than a $1.00 per gallon: vinegar! Below are some cleaning tips you can easily utilize in your home to help you save money. Keep in mind vinegar is not as strong as some of the corrosive chemicals out there and sometimes takes a little extra elbow grease - well worth it to save the extra cash:
10 Money Saving and Eco-Friendly Cleaning Tips That Cost Less Than $1.00 | Gardening Nude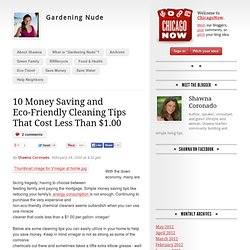 nannygoat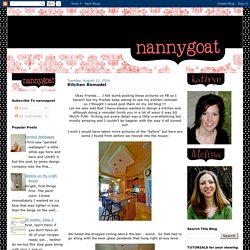 This giant ruler has been on my list of "things to do" since I saw one in my sweet friend Jaimee's house in Kentucky. Well, I finally "got her dun" 2 years later! I invited my friend over... since crafting is ALWAYS funner with friends and we got to work.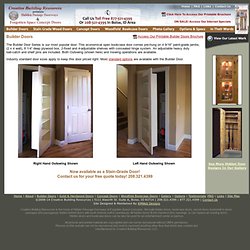 Hidden Passage Doorways | Forgotten Space Concept Doors | Builder Doors
Creative Building Resources is the home of Hidden Passage Doorways & Forgotten Space Concepts. We build hidden doors, bookcase doors, secret doors bookshelf in doors, passages and passageway hidden behind doors with book shelves built in seamlessly. All hidden doors fit into standard door openings, or can replace an existing doors.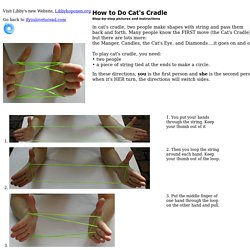 Cat's cradle instructions with step by step pictures ifyoulovetoread.com -- the site for BLOW OUT THE MOON
How to Do Cat's Cradle Step-by-step pictures and instructions In cat's cradle, two people make shapes with string and pass them back and forth. Many people know the FIRST move (the Cat's Cradle) -- but there are lots more: the Manger, Candles, the Cat's Eye, and Diamonds....it goes on and on. To play cat's cradle, you need: • two people• a piece of string tied at the ends to make a circle.
How to clean a glass cooktop
The ongoing trend in the consumer market of providing small, ready-to-go, individual size packages of consumables has been a win-win for the lightweight and ultralight backpacking communities. Always looking to shave a few extra ounces or grams off of our overall pack weight, these individual servings are the perfect fit for trail snacks, drinks, condiments - you name it. However, these nicely packaged individual servings can come at a premium. They can often be pricy or difficult to find without going online and ordering in bulk +shipping.
New Uses for Old Things: Kids Edition - Real Simple
How to Make Salad in a Jar
My number one secret for eating dessert without dieting is eating a large salad in a jar every day for lunch. Here's why I, a reformed salad-hater, now love salad: 1. Limitless variations of dressing and add-ons 2.