Finger Foods:)
OK, so we did the experiment with the egg roll wrappers and string cheese to make baked cheese sticks and they turned out alright...but nothing to write home about. These, my friends, were not the same outcome. Yes, I used the leftover string cheese from the above recipe.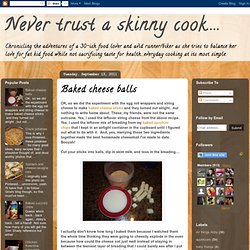 Asparagus and Cheese Crescent Rolls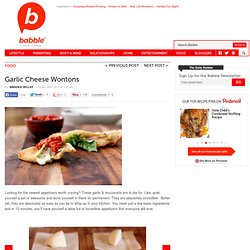 Looking for the newest appetizers worth craving? These garlic & mozzarella are to.die.for.
Garlic Cheese Wontons
Mozzarella Sticks Recipe