Enchiladas:)
Get flash to fully experience Pearltrees
This is such a great dish. It's customizable. It's fairly healthy. (Hello, check out all of the veg!) And it's pretty.
If you're like me (and I like to think that you are), you love enchiladas, but just don't have the time or inclination to make them as often as you'd love to be eating them. Not to worry, I think I've got you covered. This is the 3 rd installment of our Meatless Monday series, and without a doubt, it's just genius.
We make zero claims as to the authenticity of this dish, but we do know that it's extremely tasty!
I think it's ok to re-visit your favorite recipes. I've had this recipe on my blog once before. I made this using my favorite Enchilada sauce ever. Sure…. I could go and make my own (which I'd like to try someday), but this is so much easier. It's a very spicy Enchilada sauce and I get at least 2 jars of it, whenever I go to Minneapolis to visit my brother.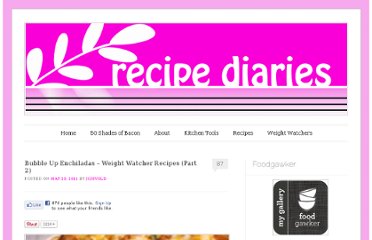 The absolute nadir of last year's ill-conceived Five Days of Squash was my squash enchiladas. Coated in too little sauce and packed with tough greens (and their even tougher stems) that had no possibility of getting tender, the resulting squash enchiladas were bad enough to turn me off to the concept for at least a year. The problem with that first attempt was that I was more focused on cleaning out the crisper drawer than on what might actually taste good.