Dips:)
Clover Lane: A Crowd Favorite: Feta Dip. I thought I'd share this awesome super easy no-cook appetizer that has always been a hit.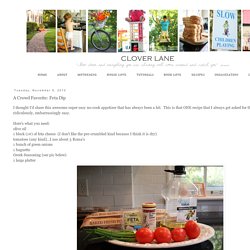 This is that ONE recipe that I always get asked for the most. And it's ridiculously, embarrassingly easy. (There is a print-friendly button at the bottom of this post.) Here's what you need: olive oil 1 block (1#) of feta cheese (I don't like the pre-crumbled kind because I think it is dry) tomatoes (any kind)…I use about 3 Roma's 1 bunch of green onions 1 baguette Greek Seasoning (see pic below) 1 large platter. Mississippi Sin. It's Football Friday!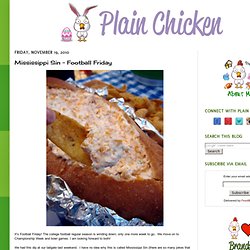 The college football regular season is winding down; only one more week to go. We move on to Championship Week and bowl games. I am looking forward to both! We had this dip at our tailgate last weekend. I have no idea why this is called Mississippi Sin (there are so many jokes that could be inserted here), but we'll just go with it. Cranberry Cream Cheese Dip....Hold the Wood Chips. Beer Dip, Beer Dip Recipe — Balancing Beauty and Bedlam. Welcome!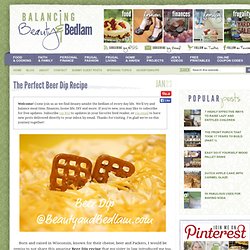 Come join us as we find beauty amidst the bedlam of every day life. We'll try and balance meal time, finances, home life, DIY and more. Irish Blue Cheese Fondue. 7-Layer Mediterranean Dip. We're 4 days into our stay here at the West Coast Headquarters of the Circle B Kitchen on the Central Coast of California, and in those 4 days we've managed to cook and eat more food than I want to even admit to.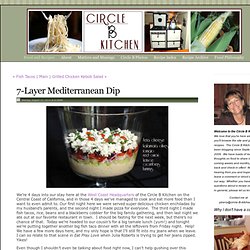 Our first night here we were served super delicious chicken enchiladas by my husband's parents, and the second night I made pizza for everyone. The third night I made fish tacos, rice, beans and a blackberry cobbler for the big family gathering, and then last night we ate out at our favorite restaurant in town. I should be fasting for the next week, but there's no chance of that. Appetizer in 5 Min Veggie Dip in Baguette Rounds - Easy Recipes - ediva.info. This traditional vegetable dip is bound to be a hit at your next party or buffet.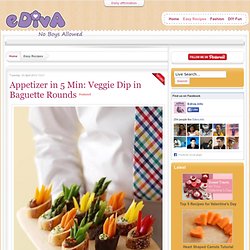 So easy, convenient and takes about 5 min to prepare. The best thing about this recipe that you can try any filling in these little bread appetizers. So great, less mess, when veggies are gone just "eat the bread"!! Ingredients 1 pkg knorr vegetable recipe mix 1/2 c good mayonnaise 16 oz dairy sour cream 1 md baguette (or more) assorted vegetables, cut up to fit in prepared cups.
Hot Spinach Dip. This lightened up cheesy spinach dip is perfect for any gathering.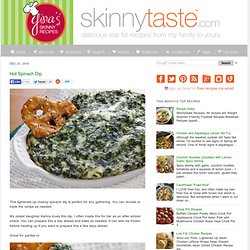 You can double or triple the recipe as needed. My oldest daughter Karina loves this dip. I often made this for her as an after school snack. You can prepare this a day ahead and bake as needed. It can also be frozen before heating up if you want to prepare this a few days ahead. Skinny Artichoke Dip. A delicious hot artichoke dip baked with parmesan cheese, reduced fat mozzarella cheese and topped with bread crumbs.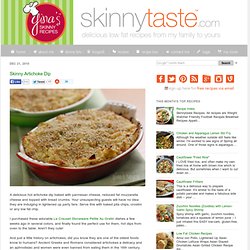 Your unsuspecting guests will have no idea they are indulging in lightened up party fare. Serve this with baked pita chips, crostini or any low fat chip. Hot Spinach and Artichoke Dip. Bring this hot spinach and artichoke dip to your next football party, no one will know it's light!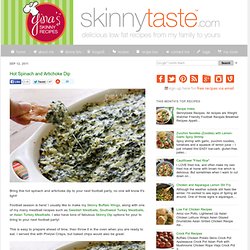 Football season is here! I usually like to make my Skinny Buffalo Wings, along with one of my many meatball recipes such as Swedish Meatballs, Southwest Turkey Meatballs, or Asian Turkey Meatballs. I also have tons of fabulous Skinny Dip options for your to bring to your next football party! This is easy to prepare ahead of time, then throw it in the oven when you are ready to eat.
---