Dips:)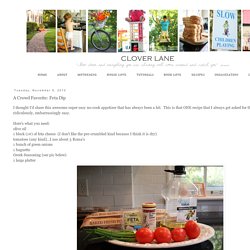 Clover Lane: A Crowd Favorite: Feta Dip
I thought I'd share this awesome super easy no-cook appetizer that has always been a hit.
It's Football Friday! The college football regular season is winding down; only one more week to go.
Mississippi Sin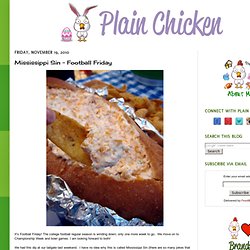 Cranberry Cream Cheese Dip....Hold the Wood Chips.
Beer Dip, Beer Dip Recipe — Balancing Beauty and Bedlam
Welcome! I'm so glad you've found Balancing Beauty and Bedlam. Come join me in our never ending pursuit of balancing it all...for less money.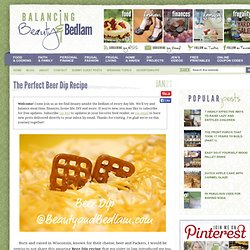 Irish Blue Cheese Fondue
7-Layer Mediterranean Dip
We're 4 days into our stay here at the West Coast Headquarters of the Circle B Kitchen on the Central Coast of California, and in those 4 days we've managed to cook and eat more food than I want to even admit to.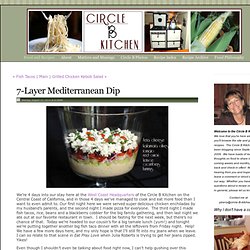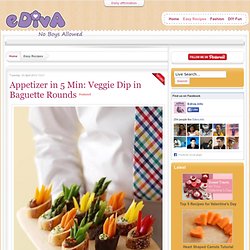 This traditional vegetable dip is bound to be a hit at your next party or buffet.
Appetizer in 5 Min Veggie Dip in Baguette Rounds - Easy Recipes - ediva.info
Hot, cheesy, spinach dip, perfect with crackers or baked chips. I guess this is dip week, I thought a hot spinach dip would be fitting after posting yesterday's cold spinach dip.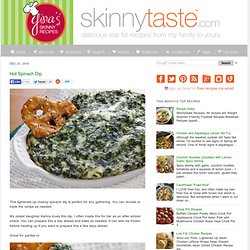 Hot Spinach Dip
Skinny Artichoke Dip
A delicious hot artichoke dip baked with parmesan cheese, reduced fat mozzarella cheese and topped with bread crumbs. Your unsuspecting guests will have no idea they are indulging in lightened up party fare. Serve this with baked pita chips, crostini or any low fat chip.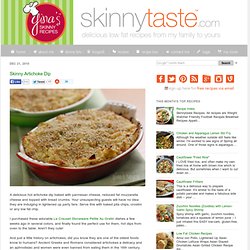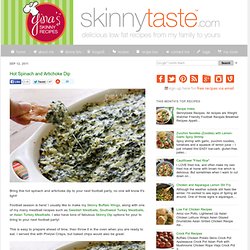 Bring this hot spinach and artichoke dip to your next football party, no one will know it's light!
Hot Spinach and Artichoke Dip