Sqlserver
SQL Server Database Performance Tuning Tips
Windows Azure SQL Reporting Admin Sample - The SQLReportingAdmin sample for Windows Azure SQL Reporting demonstrates the usage of SQL Reporting APIs, and manages (add/update/delete) permissions of SQL Reporting users. Windows Azure SQL Reporting ReportViewer-SOAP API usage sample - These sample projects demonstrate how to embed a Microsoft ReportViewer control that points to reports hosted on SQL Reporting report servers and how to use SQL Reporting SOAP APIs in your Windows Azure Web application.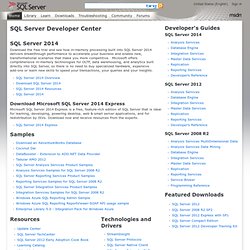 SQL Server Developer Center (MSDN)
Nextag makes commercially reasonable efforts to ensure the accuracy of product and pricing information displayed on our site.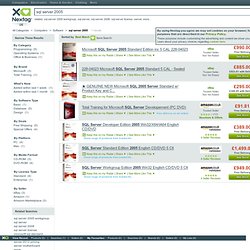 NexTag