Recipes
A 12-Step Program to Eating Healthier Than Ever Before | Zen Habits
by Erin Doland on Feb 20, 2008 In my mind, there are two types of meals: utilitarian and everything else. Utilitarian meals are weekday lunches and dinners when my top priority is supplying my body nutrients for survival.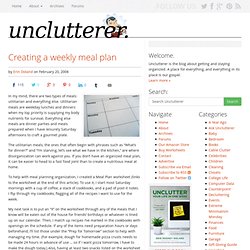 Archive » Creating a weekly meal plan
This FAQ file was prepared by Matthew Baggott (bagg@ellis.uchicago.edu) for distribution on the newsgroup alt.drugs.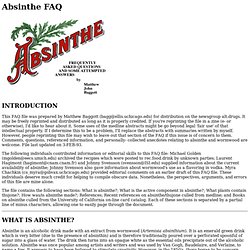 Absinthe FAQ
Cocktail Times.com Home