Info
H1 Highway Post Your Resume!
Nag Hammadi Library
Halo 3 for Xbox 360 on Gamerhelp.com
Halo 3 for Xbox 360 on Gamerhelp.com
VT Group plc (ex-Vosper Thornycroft) - Company profile, brands & products
adviceUK Advice UK Homepage
<iframe src="http://fls.doubleclick.net/activityi;src=852476;type=tvlhm;cat=hp;ord=1;num=1?" width="1" height="1" frameborder="0" style="position:absolute;"></iframe> Skip to content
TVL - Welcome to TV Licensing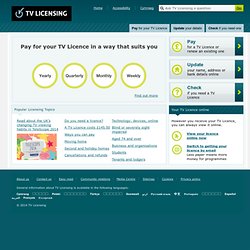 Doctors' Surgery - Derby Road Practice Summary Information
Computer People
Newsletter archives
iter Research Center
Statistics and Business Information Online
Matchmaker Personnel Ltd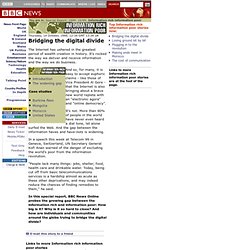 BBC News Information rich information poor Bridging the digital divide
The Internet has ushered in the greatest period of wealth creation in history. It's rocked the way we deliver and receive information and the way we do business. And so, for many, it is easy to accept euphoric claims - like those of Vice President Al Gore - that the Internet is also bringing about a brave new world replete with an "electronic agora" and "online democracy". It's not.