Festivals
Pagan Calendar - September 2008
SCI-FI-LONDON 8 - FILM FESTIVAL :: 29 April - 4 May 2009
__Welcome to Candlegrove's Ancient Origins of the Holidays__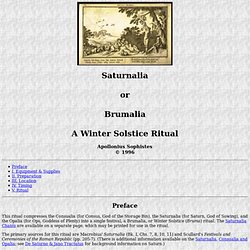 Saturnalia - A Winter Solstice Ritual
Apollonius Sophistes © 1996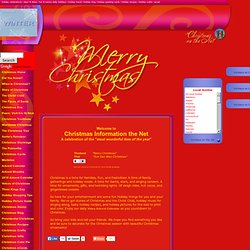 Christmas on the Net
Welcome to Christmas Information the Net A celebration of the " most wonderful time of the year "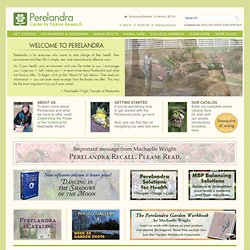 Solstice & Equinox Times
Contact Us Comment & Questions Order Line MON - FRI, 9 AM - 5 PM: 800-960-8806 / 540-937-2153 Question Hot Line WED, 10 AM - 8 PM: 540-937-3679 Job Openings Request a Catalog 2012 eCatalog (PDF) MY ACCOUNT Sign In / Sign Out EarthSave Email List Shopping Basket Odd ordering message? or question about your order?
INDEX Celtic Fest of the Dead
Ancient Origins Solstice
The Pagan Pride Project is a non-profit organization.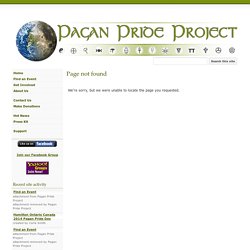 The Pagan Pride Project Web site Who we are
Winter solstice celebrations of Christianity, Judaism, Neopaganism, etc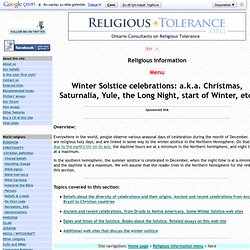 Religious information Menu Sponsored link