Festivals
Pagan Calendar - September 2008. SCI-FI-LONDON 8 - FILM FESTIVAL :: 29 April - 4 May 2009. __Welcome to Candlegrove's Ancient Origins of the Holidays__ Saturnalia - A Winter Solstice Ritual. Apollonius Sophistes© 1996 Preface This ritual compresses the Consualia (for Consus, God of the Storage Bin), the Saturnalia (for Saturn, God of Sowing), and the Opalia (for Ops, Goddess of Plenty) into a single festival, a Brumalia, or Winter Solstice (Bruma) ritual.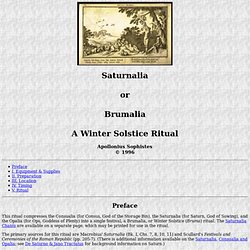 The Saturnalia Chants are available on a separate page, which may be printed for use in the ritual. The primary sources for this ritual are Macrobius' Saturnalia (Bk. Christmas on the Net. Welcome to Christmas Information the Net A celebration of the "most wonderful time of the year" Christmas is a time for Families, Fun, and Festivities!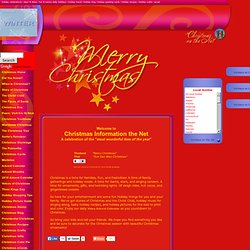 A time of family gatherings and holiday meals. A time for Santa, stars, and singing carolers. Solstice & Equinox Times. Contact Us Comment & Questions Order Line MON - FRI, 9 AM - 5 PM: 800-960-8806 / 540-937-2153 Question Hot Line WED, 10 AM - 8 PM: 540-937-3679 Job Openings Request a Catalog Interactive eCatalog (PDF) MY ACCOUNT Sign In / Sign Out EarthSave Email List Shopping Basket Odd ordering message?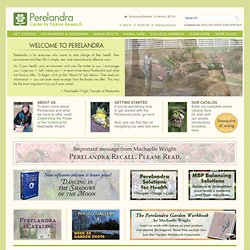 Or question about your order? INDEX Celtic Fest of the Dead. Ancient Origins Solstice. Winter solstice celebrations of Christianity, Judaism, Neopaganism, etc. Religious information Menu Sponsored link.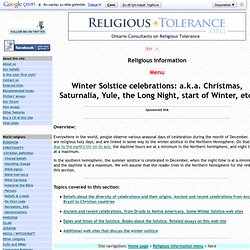 ---