Pensée visuelle
Outils de visualisation
jean-louis zimmermann / Stock Photos Nos stratégies d'apprentissage s'élaborent en interaction permanente avec notre environnement. Et celui-ci, surtout si l'on considère sa composante numérique, est actuellement saturé d'images. Images que l'on regarde, image que l'on fabrique, avec des outils de plus en plus variés et performants. Aucun domaine n'échappe à la vogue de la visualisation des données.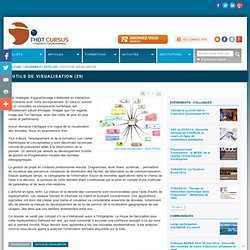 Cartographie de l'nformation
Organizations are more and more submerged by information whose management is necessary for their activities. As a matter of fact, the globalization of flows and services has created new needs and then new activities have been developed: strategic intelligence, innovation management, knowledge capitalization, intellectual and human capital management, economic intelligence, etc. Insofar as more and more information are collected, the enterprise's informational space does not stop to increase.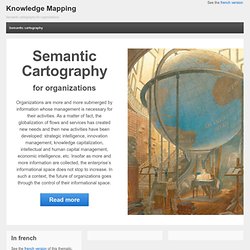 Visual thinking guides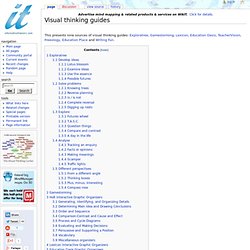 This presents nine sources of visual thinking guides: Exploratree, Gamestorming, LexIcon, Education Oasis, TeacherVision, Freeology, Education Place and Writing Fun. Exploratree hosts a set of interactive thinking guides. This is a free web resource where you can use the guides, print them, edit them or make your own. You can share them and work on them in groups.
Posted: January 14th, 2014 | Added by: Dave Gray | Filed under: Facilitator resources | No comments » Check out this Gamestorming cheat sheet by master Gamestormer Brynn Evans. Rating: 6.2/10 (6 votes cast) Posted: January 14th, 2014 | Added by: Dave Gray | Filed under: Facilitator resources | 1 comment »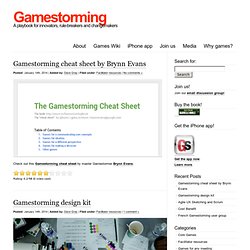 Ready-made thinking guides Map your ideas Blank template Futurelab