Newspapers
How much do newspapers think their audiences are worth?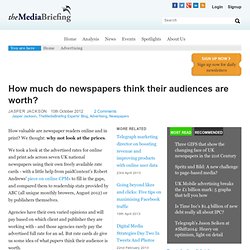 How valuable are newspaper readers online and in print? We thought: why not look at the prices. We took a look at the advertised rates for online and print ads across seven UK national newspapers using their own freely available rate cards - with a little help from paidContent's Robert Andrews' piece on online CPMs to fill in the gaps, and compared them to readership stats provided by ABC (all unique monthly browers, August 2012) or by publishers themselves.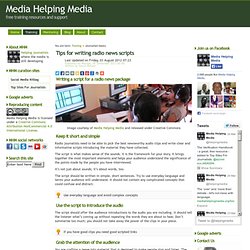 Tips for writing radio news scripts Details Last Updated on Friday, 03 August 2012 07:23 Published on Monday, 05 December 2011 00:00 Written by David Brewer Writing a script for a radio news package
Tips for writing radio news scripts
Google Launches Coordinate: A New Service For Managing Mobile Workforces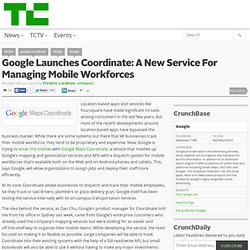 Location-based apps and services like Foursquare have made significant inroads among consumers in the last few years, but most of the recent developments around location-based apps have bypassed the business market. While there are some systems out there that let businesses track their mobile workforce, they tend to be proprietary and expensive. Now, Google is trying to enter this market with Google Maps Coordinate, a service that mashes up Google's mapping and geolocation services and APIs with a dispatch system for mobile workforces that's available both on the Web and on Android phones and tablets.
Police state fears? Cameron calls to disrupt social media during unrest
Zimbabwe's mobile market seen at $1,34bn by 2016 | Breaking News Africa
Online Ad Spend Surpasses Newspapers
2010 will mark the first time marketers put more money into online advertising than newspapers, eMarketer estimates. Total newspaper spending, including advertising in print and online editions, will fall to $25.7 billion in 2010, a decline of 6.6%. Spending on print newspapers alone will fall more steeply to $22.8 billion. Meanwhile, a rise of 13.9% will push US online ad spending up to $25.8 billion by year's end.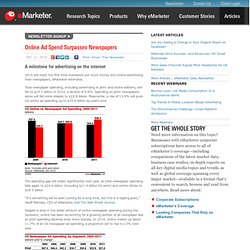 Newspaper_Extinction_Timeline.pdf (application/pdf Object)