Games!
EVO 04 - Justin Wong vs Daigo
Modern video games mean big business, and big controversy. Yet most of the charges levelled against games—that they stunt minds and spark addiction—are based on an outdated understanding of what gamers do when they sit down to play Discuss this article on First Drafts , Prospect 's blog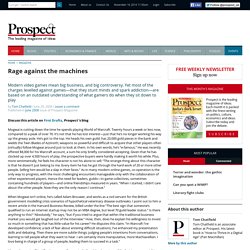 Old but fantastic article on gaming
By Simon Parkin Published Friday, 27 November 2009 "Right now, there's nobody younger than me that I feel threatened by. I haven't met anyone that I felt possesses the skill to surpass me in the future.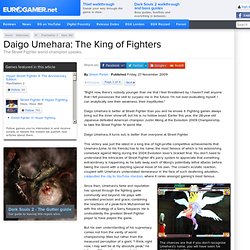 Daigo Umehara: The King of Fighters Interview | Eurogamer