Vaniduh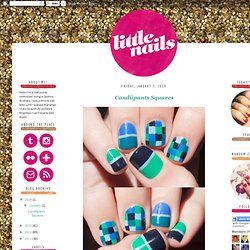 Kester Black's Spring/Summer collection Tropicana is a bright, lively bundle of colour. Anna, the brains behind Kester Black, has such a knack for creating beautiful, cohesive collections. All five colours are fantastically bright and summery and match each other perfectly. All apart from Laugua are practically neon and don't require a white base coat to get that intense neon colour.
Little Nails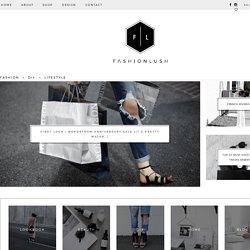 Fashionlushxx
DIY, Fashion DIY I am the queen of bare feet, is that weird? Don't get me wrong, I hoard shoes like it's my job. Yet there is just something freeing about being shoe-less… in the right situation of course, cause no shoes in the grocery store is an automatic fail. We aren't going for dirty hippy here, but more hippy-chic.
Some beauty products I am personally obsessed with that I thought were worth sharing. I am defintitely a product junkie, like lots of you, but as I get older, I have found the items that work for me and that I love and tend to stick with them. Hope you enjoy! 1. Love this EOS lip balm...feels good to hold in your hand and apply, makes your lips super soft and tingly and is quite easy to find in your purse. 2.
Girl Obsessed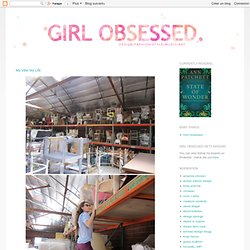 Nail Art 101 Reviews
Oh my god, love/hate doesn't do justice for how I feel about these nails! I mean, look at them. They are clearly awesome! The application is a bit tricky, but it's really fast and gets easier with practice.
The Daily Varnish | The daily musings of two nail polish addicts.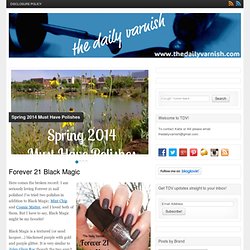 Happy Monday! I'm finally getting around to showing you another of the Mariah Carey Liquid Sands. I know this may be shocking, but out of the trio I was most excited about the pinks: Make Him Mine & Silent Stars Go By. But…Baby Please Come Home was a pleasant surprise and may just be my favorite of the three! Baby Please Come Home is a lovely light lilac/lavender metallic Liquid Sand.
6 Easy Tips to Look Good in Selfies In the era of selfies, the pressure to look good in pictures is at an all time high, so learning a thing or two about the art of taking a good selfie is a skill that will definitely come in handy, whether you love or hate the trend. To ensure your pictures receive the right type of attention, you might want to consider making use of these easy tips to look good in selfies:1. Good lighting is keyIt might seem pretty basic, but lighting is one of the most important factors that make the difference between a good or bad shot. Avoid using your c...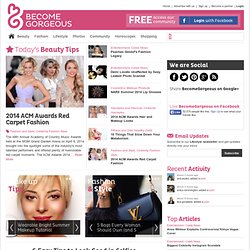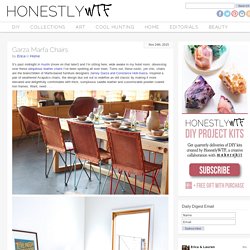 I'm addicted to collecting vintage rhinestone necklaces. Not only can they be inexpensive, they are great pieces to DIY with since most of the time, they are much too small to fit comfortably around the neck. And thanks to the jewelry trailblazers behind Lulu Frost, Dylanlex and Dannijo, I was inspired to rework some sparklers that were just not sufficient enough to wear on their own.
A little bit of eki: Happie Nuts mag scan sept 2011 *pic heavy*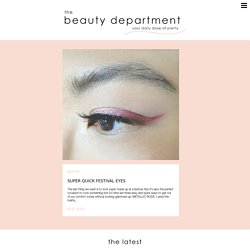 We love a good DIY, and we particularly love a DIY that includes flowers. Saw one of these floral ribbons at a retail store the other day. It was way too overpriced for my liking so of course we decided to create a version you can make yourself for about $2. It's a simple thin ribbon with flowers and a bobby pin attached– not rocket science, but sometimes simple is just prettier. You know we love a flower crown but we're head over heels for this as a new alternative. Here's how we made it…
Okay. Okay. I know I'm a few days behind, but I have a really good reason! On March 28th, in the evening, we left Florida at 8:30pm. Then we flew to Phoenix for a very short layover (we panicked because the flight out of Florida was late and it caused some anxiety, but all turned out well!) and then flew to Seattle after that.
genericwhore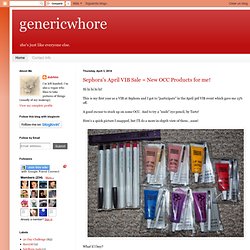 Ah! An update on a bit of the work that I've been doing in college! Long story short, I am having the most incredible learning experience living away from home. At art school, makeup is never far from my thoughts and I really enjoy every project that gives me the opportunity to be able to get in touch with what drew me to transformation and costume in the first place.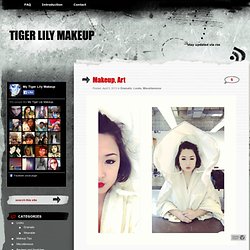 Tiger Lily Makeup
SEVVVEN
MakeupBee - Looks
Fashion Gyaru - Cherry Pop