Bodilla
Create a Wedding Emergency Kit. Your wedding is supposed to be the happiest day of your life, but even with months of planning and the best intentions something may go wrong.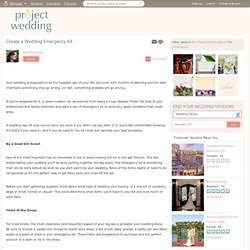 (In fact, something probably will go wrong.) If you're prepared for it, a small incident can be averted from being a huge disaster. Enlist the help of your bridesmaids and family members and pack a day of emergency kit to solve any pesky problems that could arise. A wedding day kit may sound corny but even if you don't use any item in it, you'll feel comfortable knowing it's there if you need it—and if you do need it, the kit could just become your best accessory. Wedding Planning Ideas and Inspiration, Dresses & Jewelry – Martha Stewart Weddings. Fantastic Philatelic Wedding Invitations. These invitations were designed by the bride Nichole Tremblay.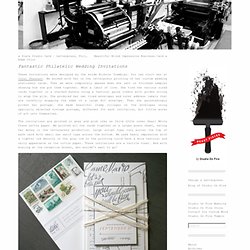 You can visit her at Coral Pheasant. We worked with her on the letterpress printing of her custom wedding stationery cards. Styled mag | A Subtle Revelry.
Sitios. Inspiracional. Candy Buffet Table 101. Photos by This Love of Yours...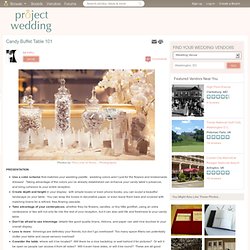 Photography Use a color scheme that matches your wedding palette: wedding colors aren't just for the flowers and bridesmaids dresses! Wedding Under $4,000! The facts: 1) We have $4,000 to spend on our August 2010 wedding. 2) We have 245 guests invited, including kids. 3) We want an AWESOME wedding!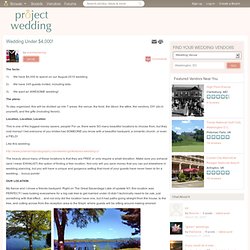 Calligraphy for Beginners. When it comes to addressing wedding invitations, our first choice is to hire a skilled calligrapher for the task.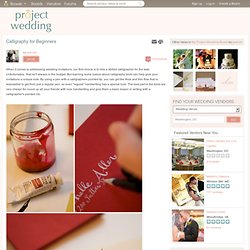 Unfortunately, that isn't always in the budget. But learning some basics about calligraphy tools can help give your invitations a unique look. How to Make a Wedding Cake" Why pay big money for an expensive, bakery-made wedding cake when you can easily build your own romantic creation at home?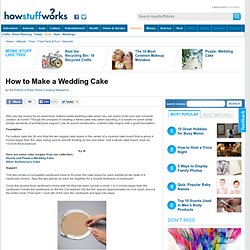 Though the prospect of creating a tiered cake may seem daunting, it is based on some pretty simple elements of architectural support. Like all sound construction, a tiered cake begins with a good foundation. Twist wrap bridesmaid dress. Create an account | login my lists | my cart Our twist dress video will show you how to tie your wrap dress for any occasion Order now: twist dress |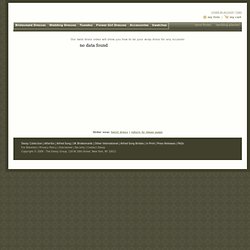 How-to make the Infinity Convertible or Wrap/Twist Dress. **disclaimer: I am not a professional designer or tailor by any means.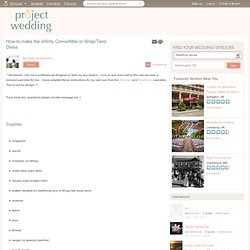 I love to sew and craft so this has become a beloved past time for me. I have adapted these instructions for my own use from the Shira.net and Rostitchery websites. This is not my design.
---