ARTICLES ET LIENS
50+ CSS Techniques Designers Should Know
Posted by Andrew Smith on February 24th, 2010 CSS (Cascading Style Sheets) is just an important part of Web Designing. Without CSS, Websites can look untidy as it used to happen before.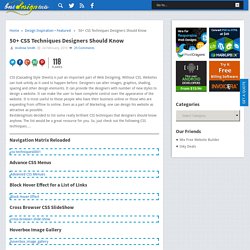 Pack noël et icons gratuites décembre 20th 2012 Allez c'est bientôt Noël et vous avez surement besoin [...]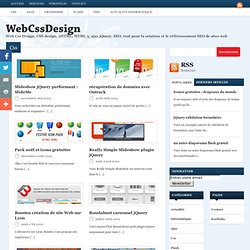 Css
tommoor/tinycon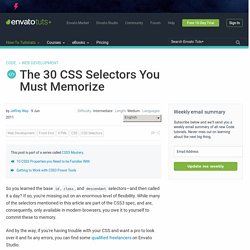 This entry is part 2 of 16 in the CSS3 Mastery Session - Show All « Previous Next » Twice a month, we revisit some of our readers' favorite posts from throughout the history of Nettuts+.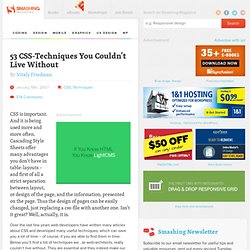 CSS is important. And it is being used more and more often. Cascading Style Sheets offer many advantages you don't have in table-layouts – and first of all a strict separation between layout, or design of the page, and the information, presented on the page.