ARTICLES ET LIENS
50+ CSS Techniques Designers Should Know
118 Flares Twitter 9 Facebook 0 Google+ 0 StumbleUpon 109 Pin It Share 0 118 Flares × CSS (Cascading Style Sheets) is just an important part of Web Designing. Without CSS, Websites can look untidy as it used to happen before. Designers can alter images, graphics, shading, spacing and other design elements.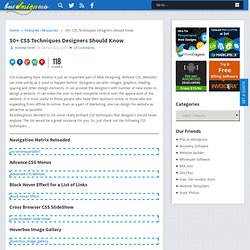 Slideshow jQuery performant : SlideMe novembre 8th 2013 Vous recherchez un slideshow performant, moderne et responsive : […]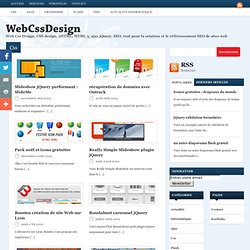 Css
tommoor/tinycon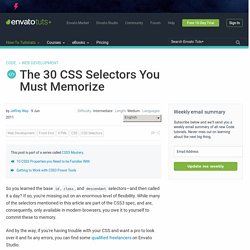 Twice a month, we revisit some of our readers' favorite posts from throughout the history of Nettuts+. This tutorial was first published in November, 2010.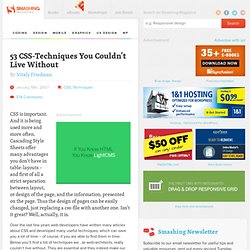 Advertisement CSS is important. And it is being used more and more often.