Usability
By Jim Ross Published: January 13, 2014 "In the field of UX design research, we've borrowed and adapted many research methods from anthropology to enable us to better understand people and their needs. But we haven't adopted one signature method of anthropology: participant observation."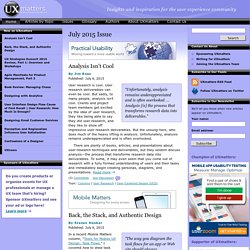 10 Must-Follow Usability Experts on Twitter
Nick Gould is CEO of usability and user experience design firm, Catalyst Group. He is @nickgould on Twitter. The popularity of the "#fail" meme on Twitter is proof positive that the tool is great for pointing out when things are wrong.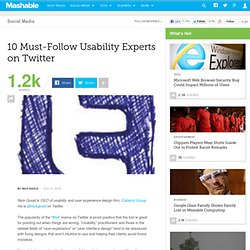 TandemSeven: User Experience Experts :: Home
The UXPA supports people who research, design, and evaluate the user experience of products and services. More about UXPA… New UXPA Discussion Forum launched. Join the discussion. UPA announces organizational name change. Read the UXPA Press Release.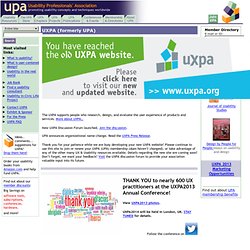 UPA - The Usability Professionals' Association