Tools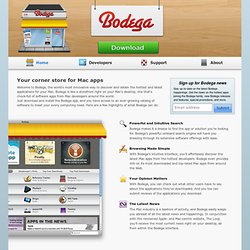 Welcome to Bodega, the world's most innovative way to discover and obtain the hottest and latest applications for your Mac. Bodega is like a storefront right on your Mac's desktop, one that's chock-full of software apps from Mac developers around the world. Just download and install the Bodega app, and you have access to an ever-growing catalog of software to meet your every computing need. Here are a few highlights of what Bodega can do: With Bodega, all the latest and hottest applications for your Mac are just a mouse click away.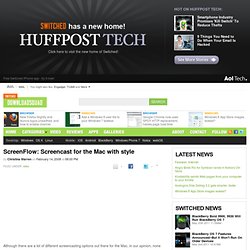 ScreenFlow: Screencast for the Mac with style
Although there are a lot of different screencasting options out there for the Mac, in our opinion, none has had the power and features of Camtasia Studio (a Windows only app); until now. ScreenFlow from Vara Software is, quite frankly, the best screencasting application for the Mac that we have seen to date -- and trust us, we've tried them all. Taking advantage of Core Animation (making this a Leopard only application), Quartz Composer and a custom 64-bit enabled compression system, ScreenFlow can capture DVD playback (see our screencast below for a demo), 3-D game playback and can also simultaneously capture from your screen and your iSight or DV camera -- meaning you can create a screencast that can show you as you speak. ScreenFlow's recording algorithms are great, truly, but what really made us excited were all the built-in post capture editing tools.
Pathophys 4 Saturday, October 22 2011, Academic, pencaster, Click Here to Download Pencast ZIP Archive (to play the pencast , extract zip file and open pencast.html in you favourite browser)... Continue
Pencaster.com social pencasting community connecting pencasts producers, pencasts users, pencast and smartpen advertisers and community members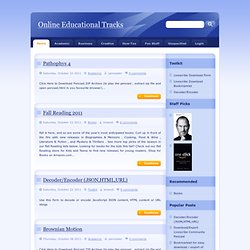 Description NOTICE: A new iOS7 re-design is coming soon as a free upgrade. We appreciate your patience.------------------------------------------------
2Do: Tasks Done in Style for iPhone, iPod touch, and iPad on the iTunes App Store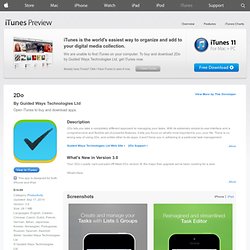 Organize Your Tasks. Use folders, tags, contexts, subtasks and more to organize, search and sort through your tasks. Improve Your Productivity.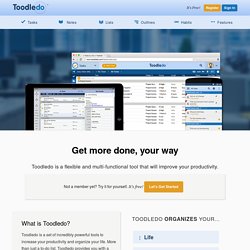 Kindle for iPhone: Read Kindle books on your iPhone or iPod touch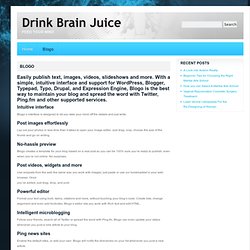 Intuitive interface Blogo's interface is designed to let you take your mind off the details and just write. Post images effortlessly Lay out your photos in less time than it takes to open your image editor.
Blogo: The blog editor for your Mac
Grocery Gadget - Shopping List App for iPhone, iTouch, Smart Phone | Flixoft
Coming soon is the ability to recreate this 'pencast' as a pdf file - version 9.3 of Acrobat Reader, which has Flash, is required - and to send that to any email address or upload to a web site all from the pen. The transfer takes place when the pen is next connected to a PC running the Livescribe desktop software. This feature will be available later this year.
Livescribe's smartpens get smarter