Tools
Bodega: Your corner store for Mac apps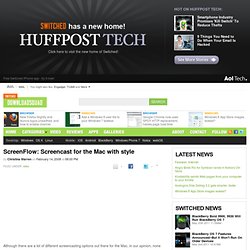 ScreenFlow: Screencast for the Mac with style
Although there are a lot of different screencasting options out there for the Mac, in our opinion, none has had the power and features of Camtasia Studio (a Windows only app); until now. ScreenFlow from Vara Software is, quite frankly, the best screencasting application for the Mac that we have seen to date -- and trust us, we've tried them all. Taking advantage of Core Animation (making this a Leopard only application), Quartz Composer and a custom 64-bit enabled compression system, ScreenFlow can capture DVD playback (see our screencast below for a demo), 3-D game playback and can also simultaneously capture from your screen and your iSight or DV camera -- meaning you can create a screencast that can show you as you speak. ScreenFlow's recording algorithms are great, truly, but what really made us excited were all the built-in post capture editing tools.
Pencaster.com social pencasting community connecting pencasts producers, pencasts users, pencast and smartpen advertisers and community members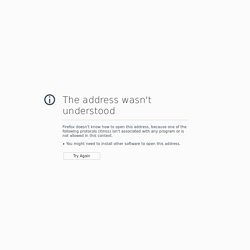 All-in Pedometer: calories burned running, step, walking for iPhone, iPod touch, and iPad on the iTunes App Store
Description No ads or in-app purchases: one-time payment! More than 5,000,000 people around the world are using our pedometers! ✭✭✭ The most professional pedometer on the App Store!
Description ** Featured on BCC's 'Click', App Store Essentials, CultOfMac 5/5, Wired, Gizmodo, Macworld 4/5, BestAppEver Award Winners ** From a simple checklist to full-blown project management, 2Do is an incredibly powerful task manager that lets you focus on what's important. Zero complication. Zero frustration.
2Do: Tasks Done in Style for iPhone, iPod touch, and iPad on the iTunes App Store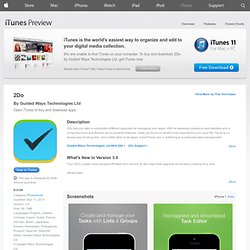 Kindle for iPhone: Read Kindle books on your iPhone or iPod touch
Blogo: The blog editor for your Mac
Grocery Gadget - Shopping List App for iPhone, iTouch, Smart Phone | Flixoft
Coming soon is the ability to recreate this 'pencast' as a pdf file - version 9.3 of Acrobat Reader, which has Flash, is required - and to send that to any email address or upload to a web site all from the pen. The transfer takes place when the pen is next connected to a PC running the Livescribe desktop software. This feature will be available later this year.
Livescribe's smartpens get smarter