Kids Crafts
Yarn Crafts for Kids : Ideas for Easy Arts & Crafts Projects & Activities with Yarn for Children, Teens, and Preschoolers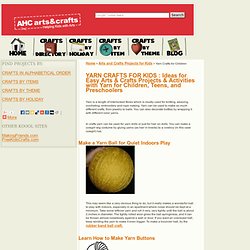 Home > Arts and Crafts Projects for Kids > Yarn Crafts for Children Below you will find many arts and crafts activities that use yarn. There are so many fun crafts that you can create with yarn such as wigs, dolls, puppets, wall hangings, and more.
These bows are so pretty everyone will think you bought them at the store.
Recycled Magazine Bows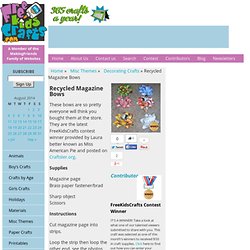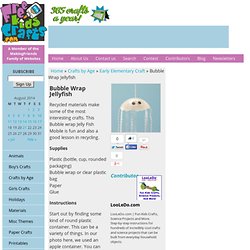 Bubble Wrap Jelly Fish
Recycled materials make some of the most interesting crafts. This Bubble wrap Jelly Fish Mobile is fun and also a good lesson in recycling. Supplies
Cardboard Tube Giraffe save Average rating of 0 /5. ( 0 Ratings) This little cardboard tube giraffe makes a great room decoration but also doubles as a finger puppet.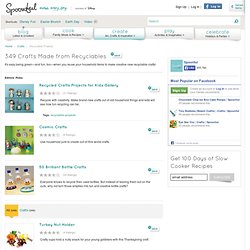 Make Magazine Bead Jewelry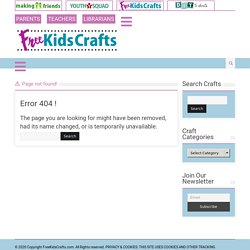 Beads made from magazine pages? How could that be?
Take all of those magazines and catalogues that fill up your mailbox and recycle them into this beautiful wastebasket. Supplies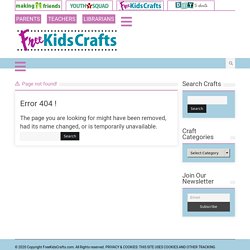 Recycled Magazine Wastebasket
Cardboard Tube Crafts
Kids' Crafts: Yarn Octopus - Classic Rainy Day and Scout Activities
By: Amanda Formaro