Music
"The most exciting and informative seminar I have EVER had the pleasure to attend...as someone new to the tech of game audio, I was blown away by the ease with which he can enlighten a room. Thanks for making me feel like a kid again." - Andrew, Jingle Writer, NY "I wanted to thank you for a fantastic conference with a lot of great information." - Robert, Studio Owner: Fresno, CA "A big thank you for a great conference!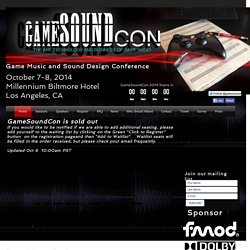 Game Sound Conference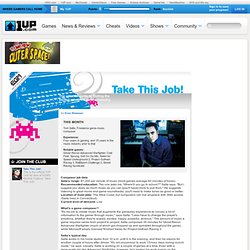 Videogame Jobs Guide - Take This Job - June 2006
by Evan Shamoon Composer job data Salary range: $1,200 per minute of music (most games average 60 minutes of tunes). Recommended education: "No one asks me, 'Where'd you go to school?'" Salta says.
The Crystal Method
Hybrid
FatboySlim.net - Official Home Of Fatboy Slim