Journalism
Operators of Britain's nuclear power stations reported 1,343 incidents to the Health and Safety Executive since 2001.
Nuclear watchdog reveals harmful safety incidents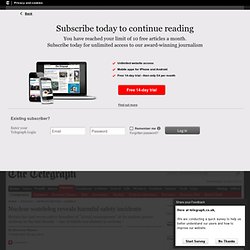 Störfälle in deutschen AKW: 4000-mal Alarm - SPIEGEL ONLINE - Nachrichten - Wirtschaft
Hamburg - In Japan explodieren zwei Kernkraftwerke, und in Deutschland wird die Kritik an der Atomtechnologie wieder laut. Sind die hiesigen Meiler überhaupt sicher? Diese Frage stellen sich Bevölkerung, Umweltschützer und Politiker.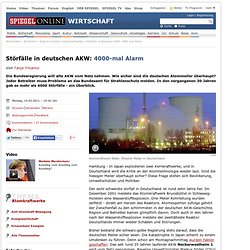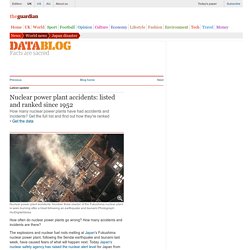 Nuclear power plant accidents: listed, visualised and ranked since 1952 | World news
Nuclear power plant accidents: Number three reactor of the Fukushima nuclear plant is seen burning after a blast following an earthquake and tsunami Photograph: Ho/DigitalGlobe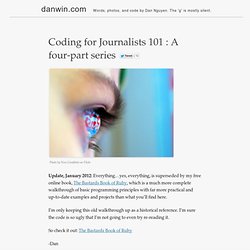 Photo by Nico Cavallotto on Flickr Update, January 2012: Everything…yes, everything, is superseded by my free online book, The Bastards Book of Ruby , which is a much more complete walkthrough of basic programming principles with far more practical and up-to-date examples and projects than what you'll find here.