Catalyzing ideas through collaboration
As we gear up to work on our next major milestone release CiviCRM 4.4, there's been a considerable excitement within the team for our MIH campaign. We believe the new features and new improvements to existing features outlined for 4.4 definitely will add value to the CiviCRM software. Based on our project plan, the fundraising deadline for the MIHs is 16th of June - that is just under two weeks away.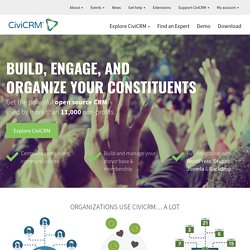 Mr.Weltwirtschaftsforum über Social Media in Unternehmen » Unternehmen, Social, Media, Netzwerken, Twitter, Facebook » DIGITAL AFFAIRS
Matthias Lüfkens – einigen von euch vielleicht durch seinen Vortrag beim World Blogging Forum letzten November bekannt (hier's gibt's das Video) – ist jener Mann, der für die Social Media Integration beim Weltwirtschaftsforum in Davos verantwortlich ist. Er war so freundlich, uns an seinem reichen Erfahrungsschatz teilhaben zu lassen und hat uns einige Fragen zu Social Media in Unternehmen beantwortet. Services wie Facebook oder Twitter halten zunehmend Einzug in Unternehmen. Trotzdem sehen nach wie vor viele Unternehmensführungen das Social Web als Zeitfresser, sperren die Plattformen sogar im Firmennetzwerk.
<div id="ie6support">Leider ist ihr Javascript abgeschaltet. Bitte schalten Sie es ein bevor Sie diese Seite weiter betrachten.</div>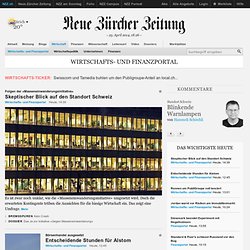 #SocialMedia @WEF
The Davos Debates