Mashup
Film locations | Movie locations - Filmaps.com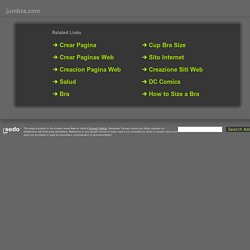 jumbra.com - Combine all your personal RSS/Atom feeds into one!
© GEE! Technologies LLC - jumbra.com - icons by fasticon - powered by google app engine Our other sites: shoe shopping | instant private network | mobile photo sharing | printer ink Contact Us: Just send an e-mail to admin @
Tweeting all day about design stuff is one of my favorite things lately, but Twitter is much more than that. A lot of creative folks have build whole new websites and services around Twitter and we're showcasing the best 10. Please leave your thoughts and suggestions in the comments area. The Longest Poem in the World The Longest Poem in the World is composed by aggregating real-time public twitter updates and selecting those that rhyme.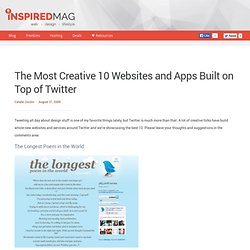 THE COOLEST TWITTER MASHUPS
Print all your tweets! Where were you?