Videos
American Motion - Motion Graphics. How does Google Offers work? Google+: Just hanging out together. Google+: Messenger. Working at Square. The World of Social Media 2011 - VideoInfographs.com. Bank of America supports hunger relief with Feeding America. Recruitment is online, online is mobile. Allthetopbananas.com. The Time for Mobile Is Now. Take Google Maps inside the Airport. AnidenInteractive's Channel. Upload aniden.com Subscription preferences.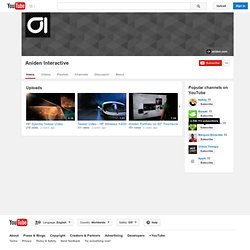 Mobify Enterprise HD. Motion Infographics Sample. Thank A Teacher. The World Without Facebook. This is Dare. Are you? Apply to be a grad at facebook.com/daregrads. After Effects Template - Connected. InfoCharts After Effects template. STATISTICS - Info Graphics Solution. Samsung Galaxy Player 50 - YP-G50. The State of Wikipedia. Gulf Oil Spill amazing animated info-graphic. Sevenly After Effects Infographic. JESS3™ / The State of The Internet. Urecel Quick Dry infographic video, full version. UN against corruption - 2011. 45+ Tremendous Tutorials Of Adobe After Effects. Adobe After Effects is primarily used for creating motion graphics and visual effects.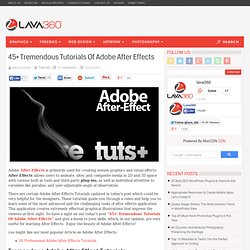 After Effects allows users to animate, alter, and composite media in 2D and 3D space with various built-in tools and third party plug-ins, as well as individual attention to variables like parallax and user-adjustable angle of observation. There are certain Adobe After Effects Tutorials updated in today's post which could be very helpful for the designers. These tutorials guide you through a video and help you to learn some of the most advanced and the challenging tasks of after effects application.
Social Media in a nutshell. Social Media Revolution Socialnomics 2011. Power Of Social Media. Mobile Technology 2011 - clean version. Social Media. Social Media Animation - Why should you care? Amazing Statistics. Smartphone - Google Mobile Marketing Stats.
---