Writing Camp
Internet Radio Network - Listen to Free Music, Online Radio. Munch.scream. How To: Adjust Your Teaching Style to Your Students' Learning Style - Teaching Students to Ask the Best Questions. Teaching Students to Ask the Best QuestionsSharon Longert Once you have learned how to ask relevant and appropriate questions, you have learned how to learn and no one can keep you from learning whatever you want or need to know.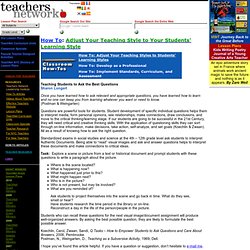 (Postman & Weingarten) Questions are powerful tools for students. 02-The-Scream. Writer's Workshop. Stuff for Classroom Teachers. Communication Stuff Teachers.Net Chatboards Great teacher resource for all grades, curricula, & interests CreateSurvey Create your own surveys Zoomerang Create your own surveys IncrediMail For fun - FREE download program to spice up your email with backgrounds, sounds, animations, etc.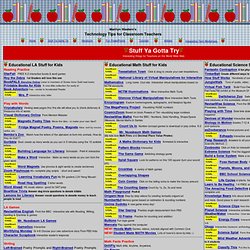 Calendar.Net Create your classroom online calendar Assign-A-Day Create your own online calendar LoCalendar Add a free calendar to your website LetterPop Free online newsletter with background templates, click & drag images, copy & paste text. Register (FREE) to save and upload own images. Keyboarding for Kids Dance Mat Typing Free online keyboarding program - great fun! Learn2Type for schools Register your class. Time Of Day timeline. Disney World vacation.
Pictures of Pensacola Beach from our vacation. Gregor the Overlander‬‏ Gregor the Overlander Book Trailer‬‏ Suzanne Collins - The Underland Chronicles book trailer‬‏
---