Website Ideas
Home. Marks' 5th Grade SuperStars. Miss Cantillon's Fifth Grade. Parent Corner. Miss Cantillon's Homework Policy Homework is assigned five times per week.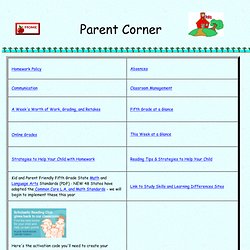 Students are responsible for recording their homework assignments in their homework planner. On Mondays, we write down our homework for the week, and I initial their planners once it is all copied. Calendar. Create Great-Looking Interactive Quizzes (in minutes) - embed in any website / blog! For Educators. Teacher Podcasts. I create teacher podcasts because many times it is easier to learn a concept when you watch a video!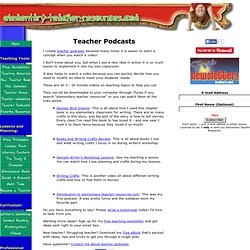 I don't know about you, but when I see a new idea in action it is so much easier to implement it into my own classroom. It also helps to watch a video because you can quickly decide how you need to modify an idea to meet your students' needs. These are all 3 - 20 minute videos on teaching topics to help you out.
Mrs. Studyvin.
---