Instructional Coaching
Radical Learners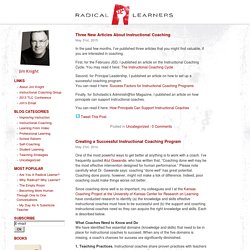 Given the opportunity to speak at the Learning Forward Summer Conference, I asked myself, what would be the message I would consider most important to share with a large audience of educational leaders? I decided that I should make my case that autonomy and accountability are both an important part of professional learning. In my opinion, professional development that "holds teachers accountable" but doesn't respect teachers as professionals and recognize their need for autonomy will not succeed. At the same time, professional development that honors teacher professionalism and autonomy but is not accountable will not succeed. Effective professional development requires autonomy and accountability. To understand what this means, we need to answer two simple questions.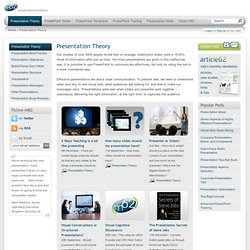 Our studies of over 3000 people reveal that on average, bullet-point slides yield a 15-20% recall of information after just an hour. Yet most presentations are given in this ineffectual, way. It is possible to use PowerPoint to communicate effectively, but only by using the tool in a more considered way. Effective presentations are about clear communication. To present well, we need to understand when and why to use visual aids, what audiences are looking for, and how to make our messages stick. Presentations work well when slides and presenter work together – seamlessly delivering the right information, at the right time, to captivate the audience.
Hot Links
Emotional Intelligence
Recommended Books The Business Case for Emotional Intelligence The following 19 points build a case for how emotional intelligence contributes to the bottom line in any work organization. Based on data from a variety of sources, it can be a valuable tool for HR practitioners and managers who need to make the case in their own organizations.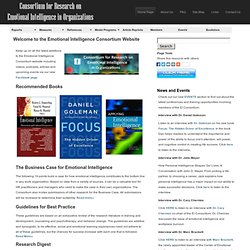 Coaching.com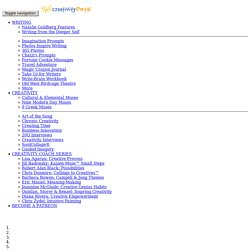 Explore, Nurture & Express Your Creativity! Creativity Portal Named 'Best of the Best' Creativity Site! By Chris Dunmire Writer's Digest magazine has once again named Creativity Portal on their 2014 annual 101 BEST WEBSITES FOR WRITERS list!