Correlation and Causation
What Is Correlation?
Correlation and Causation
Murder rates affect IQ tests scores: study
Straight A's in High School May Mean Better Health Later in Life
Happiness wards off heart disease, study suggests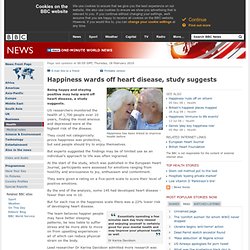 Being happy and staying positive may help ward off heart disease, a study suggests. US researchers monitored the health of 1,700 people over 10 years, finding the most anxious and depressed were at the highest risk of the disease.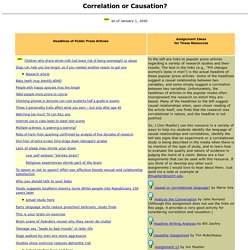 Correlation or Causation
Study suggests Southern slavery turns White people into Republicans 150 years later