Special Ed
Do2Learn: Educational Resources for Special Needs. Official Squag Homepage. Inov8 Educational Consulting - Innovation in special education for 21st Century Learning. On a tight budget? 7 ways to get an ipad for your child with special needs. This post is part Seven of the Special Needs iPad & App Series.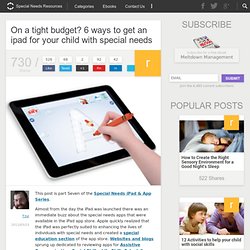 Almost from the day the iPad was launched there was an immediate buzz about the special needs apps that were available in the iPad app store. Apple quickly realized that the iPad was perfectly suited to enhancing the lives of individuals with special needs and created a special education section of the app store. Websites and blogs sprung up dedicated to reviewing apps for Assistive Communication, Social Skills, Life Skills,Scheduling and more.
The need for the iPad is an obvious one for children with special needs. But what if you can't afford one for your child, what do you do? 12 Activities to help your child with social skills. Reading and understanding social cues don't come easy for children with special needs.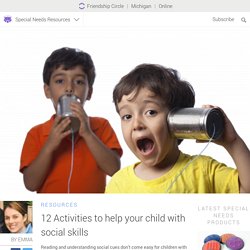 Here are twelve activities that you can do with your child to help improve his or her social skills. If you have any resources or ideas to help a child with his or her social skills please add them in the comments. Eye Contact Good, solid eye contact show others that we are both interested in what they have to say and that we have confidence in our ability to listen. 1. 7 Assistive Communication Apps in the iPad App Store. Augmentative and Alternative Communication Augmentative communication (AAC for short) is an alternative way to help students and adults with language disorders use expressive language or receptive language.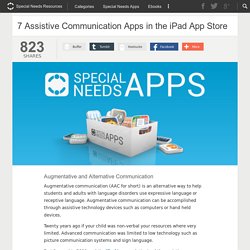 Augmentative communication can be accomplished through assistive technology devices such as computers or hand held devices. iPad Apps for Autism: A Spreadsheet of Reviews and Recommendations. Instead of making folks ferret out multiple posts for apps info, I've put together a categorized spreadsheet of iPad apps for people with autism -- the ones that work for Leo, yes, but eventually lots of other apps as well.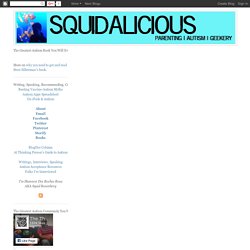 The spreadsheet below is scrollable, but you can also go straight to the full screen version. The spreadsheet includes the apps I've reviewed on this site and on BlogHer so far -- with prices, iTunes links to full and lite (free) versions, and review URLs when available. The spreadsheet will be updated frequently, as our apps backlog is burgeoning and many reviews are forthcoming. Buzz Bissinger's Official Website | Highly Acclaimed Author. Best iPhone Apps: Top 5 Apps for Special Education 2011 by hillavee. Check out appoLearning.com, because your kids deserve the very best educational apps!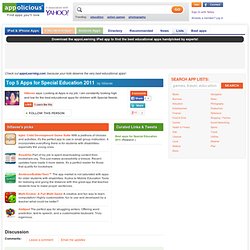 Hillavee says: Looking at Apps is my job. I am constantly looking high and low for the best educational apps for children with Special Needs. Personalization vs Differentiation vs Individualization | Barbara Bray - Rethinking Learning. This chart is cross-posted on our new site at Personalize Learning.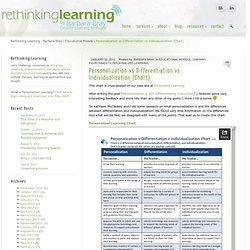 After writing the post "Personalization is NOT Differentiating Instruction," I received some very interesting feedback and more hits than any other of my posts. I think I hit a nerve. So Kathleen McClaskey and I did some research on what personalization is and the differences between differentiation and individualization. We found very little information on the differences.
And what we did find, we disagreed with many of the points. Conditions That Can Produce ADHD-Like Symptoms. When a child is hyperactive, fidgety, impulsive, and struggles with issues of attention, one cannot automatically assume that this child has attention deficit hyperactivity disorder, or ADHD.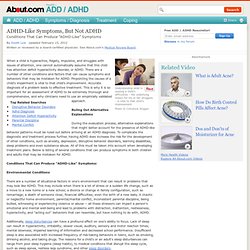 There are a number of other conditions and factors that can cause symptoms and behaviors that may be mistaken for ADHD. Pinpointing the causes of a child's impairment is vital to that child's improvement. Accurate diagnosis of a problem leads to effective treatment. This is why it is so important for an assessment of ADHD to be extremely thorough and comprehensive, and why clinicians need to use an empirically validated approach. 17 Great Colleges for Students With Special Needs. Finding the right college is hard for anyone.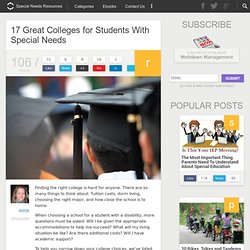 There are so many things to think about: Tuition costs, dorm living, choosing the right major, and how close the school is to home. When choosing a school for a student with a disability, more questions must be asked: Will I be given the appropriate accommodations to help me succeed? What will my living situation be like? Are there additional costs? Will I have academic support? Education Week Teacher Professional Development Sourcebook: Assistive Technology: Write Answers.
Published Online: October 12, 2011 Published in Print: October 13, 2011, as Assistive Technology: Write Answers By Francesca Duffy Assistive technology is designed to make hard or even seemingly impossible tasks doable—and for students with disabilities, writing can be one of the hardest school tasks of all.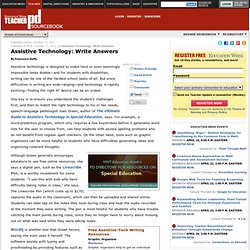 But since difficulties in writing are wide-ranging—and technology is rapidly evolving—finding the right AT device can be an ordeal. One key is to ensure you understand the student's challenges first, and then to match the right technology to his or her needs, speech-language pathologist Joan Green, author of The Ultimate Guide to Assistive Technology in Special Education, says.
SpedApps2 - HOME. Finding Good Apps for Children With Autism. Shannon Des Roches RosaLeo Rosa, son of Shannon Des Roches Rosa, of Redwood City, Calif., plays with Spot the Dot, an educational app for the iPad.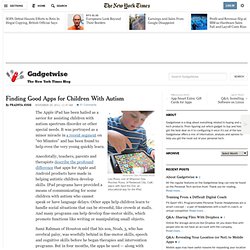 The Apple iPad has been hailed as a savior for assisting children with autism spectrum disorder or other special needs. It was portrayed as a minor miracle in a recent segment on "60 Minutes" and has been found to help even the very young quickly learn. Anecdotally, teachers, parents and therapists describe the profound difference that apps for Apple and Android products have made in helping autistic children develop skills. IPad programs have provided a means of communicating for some children with autism who cannot speak or have language delays.
---