Science
Get flash to fully experience Pearltrees
Foldit is a revolutionary new computer game enabling you to contribute to important scientific research.
The purpose of this exercise is for the students to show their understanding of the main concepts of meiosis and to gain fluency with the required vocabulary. We will use three creative apps for this project: Explain Everything , iMotion and iMovie . Students can use any other apps for planning and drafting purposes, eg.
Every month, we review some of our favorite educational apps that have been released or updated. You can find all the posts in our series here . Below you'll find a mixture of iOS, Android and Web-based apps. Scribble Press is an iPad app that lets you build and illustrate your own e-books. The app offers numerous story templates and drawing tools, guiding you through the story-writing and book layout process.
This week, we feature the most popular posts of the year on MindShift. This one, which seems most apropos to review on the eve of 2012, took the top spot. Flickr:Robert S. Donavan Inspired by Sandy Speicher's vision of the designed school day of the future , reader Shelly Blake-Plock shared his own predictions of that ideal day.
Human Anatomy Atlas Our best-selling and award-winning human anatomy general reference. Used by healthcare professionals, patients, and students. Muscle Premium 2 A 3D interactive dive into the muscles of the human body. Skeleton Premium A 3D interactive dive into the skeleton of the human body. Heart & Circulatory Premium 2 A 3D interactive dive into the heart, arteries, & veins of the human body.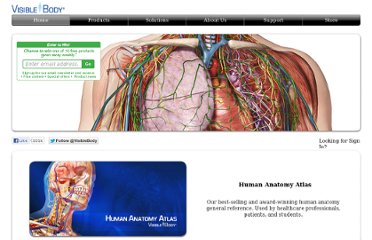 Science apps are becoming more popular because we can use them to illustrate volatile chemical reactions, to look at molecular structures or even find constellations not visible to the human eye.