Lesson Ideas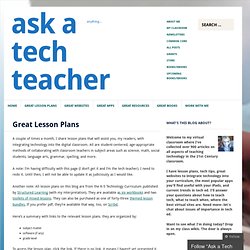 Lesson Plans
Great Lesson Plans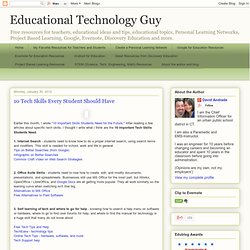 Earlier this month, I wrote "10 Important Skills Students Need for the Future."
I love mindmaps (concept maps) , not only for my own use in preparing presentations or mapping out a problem in a PBL unit, but I love having students create their own, either as a before, during, or after learning activity.
Mindmaps: Students Making Their Own Meaning
Whether you're in a photography class or not, photos are powerful. They can teach about an entire event in just the blink of an eye. 2011 was a year filled with powerful scenes and events that affected everyone. The following photos are from a curated list voted by the users of Buzzfeed .
Teachable Moments: The Most Powerful Photos of 2011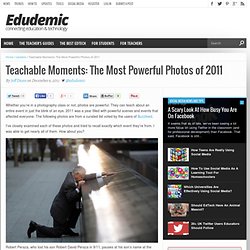 In honor of the recent TED Live announcement , I thought it'd be a good idea to remind you why TED rocks.
One of the hardest things to teach, in my opinion, is research. I have been teaching in a computer lab for going on five years and I have never taught research the same way twice. This is partially because I never teach anything the same way twice, but it's also because each year I learn something new.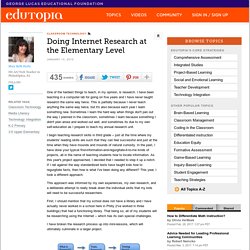 As mobile learning becomes more and more prevalent, we must find effective ways to leverage mobile tools in the classroom. As always, the tool must fit the need. Mobile learning can create both the tool and the need.