Keeping up w/ change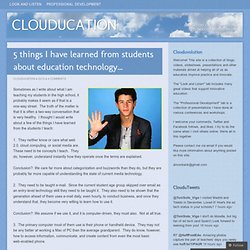 CLOUDUCATION
Sometimes as I write about what I am teaching my students in the high school, it probably makes it seem as if that is a one-way street. The truth of the matter is that it is often a two-way conversation that is very healthy. I thought I would write about a few of the things I have learned from the students I teach: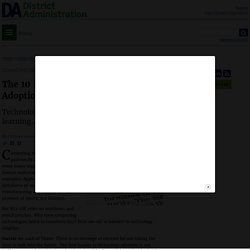 The 10 Barriers to Technology Adoption
Computing technologies have profoundly transformed just about every major organization and field of human endeavor. To take just two examples, Apple is the largest distributor of music in the world, and manufacturing and surgery are the province of robots, not humans. But K12 still relies on textbooks and pencil pouches. Why have computing technologies failed to transform K12?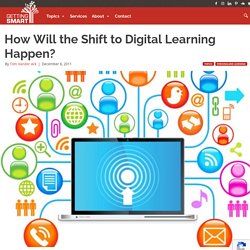 Email Share December 6, 2011 - by Tom Vander Ark 0 Email Share I visited Wireless Generation last week and received so many great questions, I've been answering a few a week including this post and this one .
How will the shift to digital learning happen?
Does A College Degree Actually Help In A Recession? 3.09K Views 0 Likes Your parents always encouraged you to do well in school, so that you could go to a good college.