Just for Fun
The Best Times to Buy Infographic Shows You All the Savings by Month and Day
Getting ready for wedding events means lots of things to be concerned about. Wedding stationery, invitations and reply cards are the top concerns of the wedding couple to make sure that it will be sent out early in advance. In such process, they will need to figure out the ideal typefaces that will be printed out on the wedding invitations as well as to other wedding items.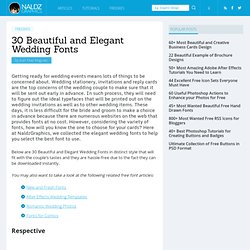 30 Beautiful and Elegant Wedding Fonts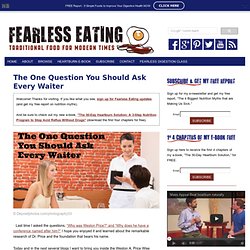 The One Question You Should Ask Every Waiter. December 7th, 2011 By Craig Fear Last time I asked the questions, "Who was Weston Price?" and "Why does he have a conference named after him?" I hope you enjoyed it and learned about the remarkable research of Dr.
Understanding Cooking Oils |
Cheese or Font