Gifts
Inside Stitch: The Official Vera Bradley Blog
Favorite Ric Rac Tutorials…
bookmarks | 25 comments I don't really use real bookmarks. I'm not sure why. They're not expensive, or hard to make, but I tend to just pick up whatever to mark my pages.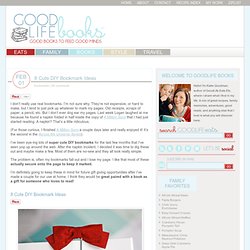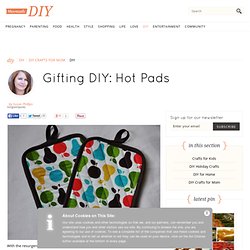 With the resurgence of handmade gifts this year, why not make these easy hot pads!
Gifting DIY: Hot Pads
So I was sitting there last year, in the mountain of crumpled paper left by Christmas morning, and felt horrible at all the waste. My internal conversation went something like this: For next year, I should probably make some gift bags out of fabric that would be reusable.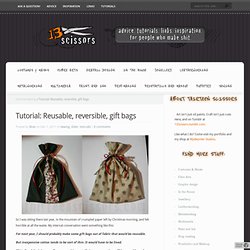 Tutorial: Sew Reversible, Reusable, Gift Bags | Thirteen Scissors
I'm excited to bring you this clutch pattern! It converts from a tote into a clutch, with beautiful circle handles. I wrote this pattern for Pellon Projects; it uses 3 different kinds of interfacing, which will give you a chance to get familiar with each.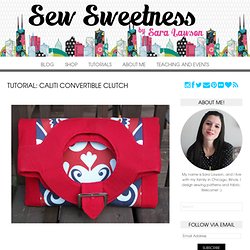 Sew Sweetness: Tutorial: Caliti Convertible Clutch
How to find the perfect Homemade Gift to make is as easy as 1-2-3 with my Homemade Gift Site.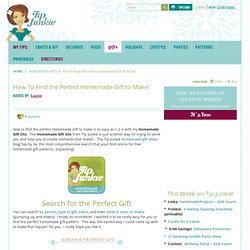 How To Find the Perfect Homemade Gift to Make!
I think it's lovely to welcome a little one into the world surrounded by thoughtful handmade gifts, and these itty-bitty boots are just the ticket for such a reception.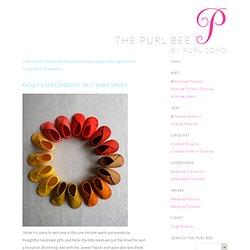 Sew an Even Easier Drawstring Bag
Accessories Published on January 30th, 2012 | by Julie Finn I sew a lot of little drawstring bags, dozens at a time for my etsy shop, one or two every time a new mismatched set of chess pieces or Bella Sera trading cards presents itself as a storage problem, a couple every weekend, it seems, to package the gifts for the endless parade of children's birthday parties that my daughters attend. When I sew a lot of something, and often, I'm always trying to refine my methods.