Gifts
Inside Stitch: The Official Vera Bradley Blog
Pages Linda's List: 24 Ric Rac Tutorials Hello, Ucreate readers! It's Linda here, from burlap+blue , and I am thrilled to be here today sharing my favorite tutorials for one of my very favorite craft mediums...ric rac! It's colorful, it's versatile, and and it's a fun and easy way to add vintage-inspired detail to your sewing and craft projects.
Favorite Ric Rac Tutorials…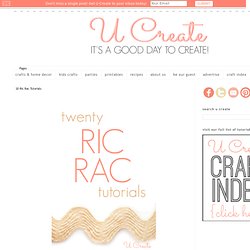 bookmarks | 23 comments I don't really use real bookmarks. I'm not sure why. They're not expensive, or hard to make, but I tend to just pick up whatever to mark my pages.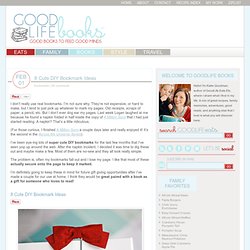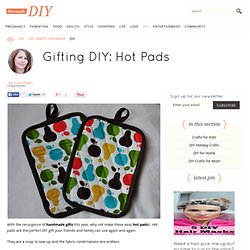 They are a snap to sew up and the fabric combinations are endless. 1/2 yard of top fabric 1/2 yard bottom fabric 1/2 yard Insulbright 2 packages extra wide double fold bias tape Layer the pieces sandwiched together as they would be sewn. Bottom fabric wrong side up, 2 layers of Insulbright, and top fabric right side up Cut out your rough piece of 8.5: wide by 11" long
Gifting DIY: Hot Pads
So I was sitting there last year, in the mountain of crumpled paper left by Christmas morning, and felt horrible at all the waste. My internal conversation went something like this: For next year, I should probably make some gift bags out of fabric that would be reusable.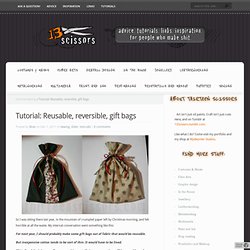 Tutorial: Sew Reversible, Reusable, Gift Bags | Thirteen Scissors
I'm excited to bring you this clutch pattern! It converts from a tote into a clutch, with beautiful circle handles. I wrote this pattern for Pellon Projects ; it uses 3 different kinds of interfacing, which will give you a chance to get familiar with each.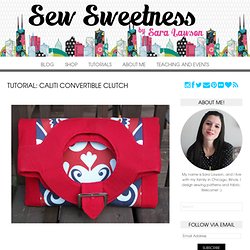 Sew Sweetness: Tutorial: Caliti Convertible Clutch
How to find the perfect Homemade Gift to make is as easy as 1-2-3 with my Homemade Gift Site . The Homemade Gift Site from Tip Junkie is just another way I'm trying to serve you and help you to create moments that matter. The Tip Junkie homemade gift ideas blog has by far the most comprehensive search that you'll find online for free homemade gift patterns.
How To Find the Perfect Homemade Gift to Make!
I think it's lovely to welcome a little one into the world surrounded by thoughtful handmade gifts, and these itty-bitty boots are just the ticket for such a reception. Brimming over with the "awww" factor, everyone who sees the se Felt Baby Shoes wants to pick them up and coo, almost as if they contained a chubby little baby foot already ! Sometimes when I get on a roll with a fun and easy project like this , it's hard to stop . In this case , I e nded up with a pile of eight pairs of shoes, all from one Purl Soho W ool F elt B undle ! Our gorgeous Autumn Bundle covers a beautiful spectrum of warm earth tones , just righ t for boys or girls . And a bright red , hand - embroidered edge finishes the color story with a zing, while adding a sweet handmade, rustic charm .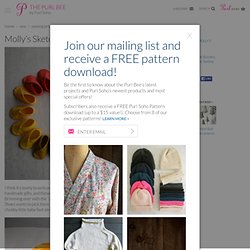 Sew an Even Easier Drawstring Bag