Week 5 - Biology of Cancer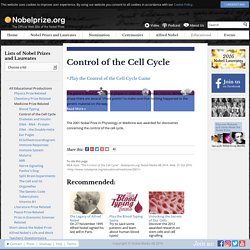 Lists of Nobel Prizes and Laureates Control of the Cell Cycle Play the Control of the Cell Cycle Game About the game
Cell Cycle: An Interactive Animation
1. Older colorectal cancer stages is based on Dukes staging system. Stage 1: (Dukes'A): 0) lesions limited to mucosal layer (carcinoma in situ).
Stages of Colorectal Cancer with Dukes and TNM staging system | Health Topics
Union for International Cancer Control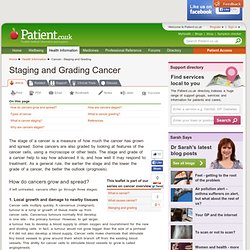 Staging and Grading Cancer
If left untreated, cancers often go through three stages: 1. Local growth and damage to nearby tissues Cancer cells multiply quickly.
Healthtalkonline, an award-winning charity website, lets you share in patients, family and professional experiences of health and illness. : Healthtalkonline
Chronic Myelogenous Leukemia Treatment (PDQ®)
Treatment statement for Health professionals Get this document via a secure connection General Information About Chronic Myelogenous LeukemiaStage Information for Chronic Myelogenous LeukemiaTreatment Option OverviewChronic-Phase Chronic Myelogenous LeukemiaAccelerated-Phase Chronic Myelogenous LeukemiaBlastic-Phase Chronic Myelogenous LeukemiaRelapsing Chronic Myelogenous LeukemiaChanges to This Summary (11/18/2013)About This PDQ SummaryGet More Information From NCI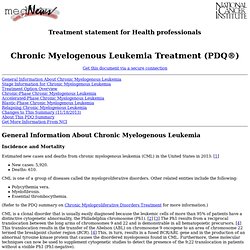 Malignant melanoma - Cancer Information
Lecture resources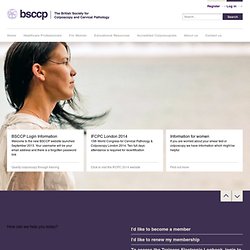 Members Login Forgot your password? Auto-login on future visits
Colposcopy
If you have been invited for screening, or have been for screening and have any questions about the result, you should contact the name and address shown on your invitation letter or result letter. If you are worried about a specific problem, or otherwise worried about the risks of cancer, then you should talk to your GP. Screening is for people without symptoms. If you are concerned about any symptoms, please contact your GP or visit NHS Direct Online. Remedica cervical screening DVDs Click on the images below to view the English language patient modules.
Cervical Screening Programme (NHSCSP)