People
W. E. B. Du Bois. William Edward Burghardt "W.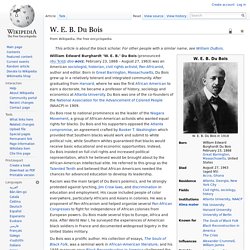 E. B. " Du Bois (pronounced /duːˈbɔɪz/ doo-BOYZ; February 23, 1868 – August 27, 1963) was an American sociologist, historian, civil rights activist, Pan-Africanist, author and editor. John Rawls. John Bordley Rawls (/rɔːlz/;[1] February 21, 1921 – November 24, 2002) was an American philosopher and a leading figure in moral and political philosophy.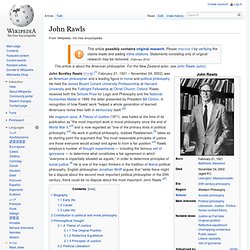 He held the James Bryant Conant University Professorship at Harvard University and the Fulbright Fellowship at Christ Church, Oxford. Rawls received both the Schock Prize for Logic and Philosophy and the National Humanities Medal in 1999, the latter presented by President Bill Clinton, in recognition of how Rawls' work "helped a whole generation of learned Americans revive their faith in democracy itself. Max Weber. Karl Emil Maximilian "Max" Weber (German: [ˈmaks ˈveːbɐ]; 21 April 1864 – 14 June 1920) was a German sociologist, philosopher, and political economist whose ideas influenced social theory, social research, and the entire discipline of sociology.[3] Weber is often cited, with Émile Durkheim and Karl Marx, as among the three founding creators of sociology.[4][5][6] Weber also made a variety of other contributions in economic history, as well as economic theory and methodology.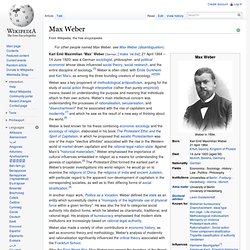 Weber's analysis of modernity and rationalisation significantly influenced the critical theory associated with the Frankfurt School. After the First World War, Max Weber was among the founders of the liberal German Democratic Party. He also ran unsuccessfully for a seat in parliament and served as advisor to the committee that drafted the ill-fated democratic Weimar Constitution of 1919. Pio of Pietrelcina. Saint Padre Pio (Pius) of Pietrelcina, O.F.M.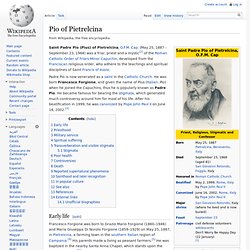 Cap. (May 25, 1887 – September 23, 1968) was a friar, priest and a mystic[2] of the Roman Catholic Order of Friars Minor Capuchin, developed from the Franciscan religious order, who adhere to the teachings and spiritual disciplines of Saint Francis of Assisi. Padre Pio is now venerated as a saint in the Catholic Church. He was born Francesco Forgione, and given the name of Pius (Italian: Pio) when he joined the Capuchins, thus he is popularly known as Padre Pio. He became famous for bearing the stigmata, which generated much controversy around him for most of his life.
Composer
Literary. Yitzhak Rabin. Yitzhak Rabin (Hebrew: יִצְחָק רַבִּין; IPA: [jitsˈχak ʁaˈbin] ( ); 1 March 1922 – 4 November 1995) was an Israeli politician, statesman and general.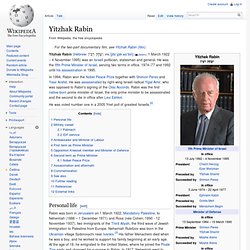 He was the fifth Prime Minister of Israel, serving two terms in office, 1974–77 and 1992 until his assassination in 1995.
---