Sewing
Villa Nova - Upholstery Fabrics, Weaves, Prints & Wallcoverings
St Jude's makes and sells unique printed fabrics, cushion covers and wallpapers, working with an eclectic range of artists to produce our printed designs. Our fabrics and wallpapers are printed in short runs in Britain, and are currently available by mail order from our workshop in Norfolk and a number of interior designers and retailers across the UK. All of our fabrics are also available as ready-made cushion covers. Sign up for our e-mail newsletter if you'd like to receive details of new designs - you'll receive a £10 welcome voucher to spend. Find out more
Welcome – St. Jude's Fabrics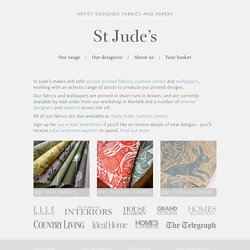 Home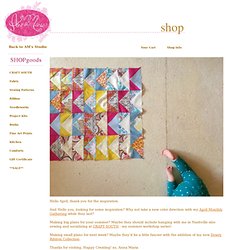 SHOP anna maria
Hello April, thank you for the inspiration. And Hello you, looking for some inspiration? Why not take a new color direction with my April Monthly Gathering while they last? Making big plans for your summer? Maybe they should include hanging with me in Nashville also sewing and socializing at CRAFT SOUTH - my summer workshop series! Making small plans for next week?
Gertie & Mabel
Cabbage Rose Quilting and Gifts - Fabric, Notions, Patterns, Kits, Bundles, Fat Quarters, Charm Pack, Jelly Roll, Layer Cake, Block of the Month, Moda, Amy Butler, Veda Wilhite, Robyn Pandolph, Fig Tree
Designer Fabrics Online
Ribbons, Tie Backs, Tassels and Trimmings, London UK
Art Gallery Fabrics
REPRODEPOT.COM
Decorative Trims, Cords & Fringe from M&J Trimming
Merchant & Mills » SHOP
Flora Dora is home to a newly discovered archive of over 200 original surface pattern designs. Dating back to the 1950s and spanning three decades, these unique patterns are the work of English artist and textile designer Sheila Bownas, whose career stretched from post WW2 to the 1980s. We sell an exclusive range of British made products using designs from the original collection. To discuss collaborations or arrange a viewing of the archive, please use the contact page.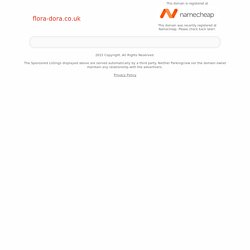 Flora Dora, Sheila Bownas, patterns, cushions, prints, originals, rare
Home a la mode - Retailer of Moda Home - Craft & Sewing Room
Crafty Planet - Modern Fabrics
BERNINA France - Home
Singer® Sewing Company
Tonic Living - Retro futon covers, retro fabric, pillows, upholstery fabric
The Vintage Fabric Market - Vintage Fabric, Clothing and Collectables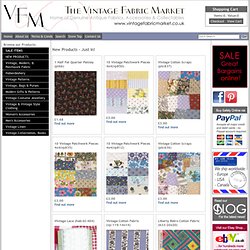 Welcome to The Vintage Fabric Market If you, like us, are seduced by the charm of vintage fabrics, fashions and accessories, The Vintage Fabric Market offers a world of exciting discoveries. For people who value their individuality, there are vintage bags, linens and garments to choose from. Nearly all our items are unique or of limited availability. There is also a craft section where you can buy vintage fabrics and haberdashery to create your own unique style. We now offer NEW departments where you can purchase modern fabrics and gifts, with additional vintage style fashions which are designed in-house.