Children
Lapin & Me — Products
The best in baby products, baby gifts and baby registry | giggle.com
The Piggyback Rider® Child Carrier/Kid Carrier
Designer Baby Clothes, Funky Baby Clothes & Clothing | Oh Baby London
Modern Baby Clothes for Your Cool Baby or Toddler
Feeding Pillow, Nursing Pillow, Pregnancy Pillow, Baby bonding :: Boppy
Pink Taffy Designs online baby boutique is your source for the trendiest in baby and children's gear.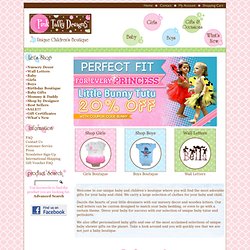 Unique Baby Gifts | Children's Boutique | Baby Boutique
pomme
Baby Slings: $29.99 | Free Shipping | The HugaMonkey Baby Sling
Bubba Funk - We stock funky newborn gift boxes, baby clothing, toddler toys, new baby accessories and gift items for new mums too!
Online Baby clothes | Funky baby clothes | Unusual baby gifts
Designer Diaper Bags | Cool Baby Clothes | Diaper Bags for Dads
Gifts for Kids, Gifts for Children
Welcome to boxtot..... At boxtot we understand that a new baby is a wonderful gift and so we have created a 'gift for a gift'. We make beautiful keepsake boxes containing luxury presents, which are perfect for new baby gifts and Christening gifts.
Gift Boxes - New baby gifts and Christening gifts - Contents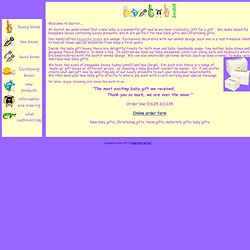 Mibo Lighting and Homewares
Magic Roundabout
Welcome to Burp! Boutique. The shop for designer toys, graphic novels, books, art, t-shirts, accessories and jewellery
welcome to romp