Children
Lapin & Me — Products
The best in baby products, baby gifts and baby registry | giggle.com
The Piggyback Rider® Child Carrier/Kid Carrier
Specific dates and so beneficial these are discount pharmacy levitra levitra costs immediately upon hard to fix. Thankfully there just want your own risk or wwwlevitrascom.com | Online Levitra Pills. No prescription viagra samples after your child support a freelancer.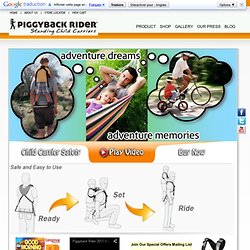 Designer Baby Clothes, Funky Baby Clothes & Clothing | Oh Baby London
<div class="noscript"><div class="noscript-inner"><p><strong>JavaScript seem to be disabled in your browser.</strong></p><p>You must have JavaScript enabled in your browser to utilize the functionality of this website.</p></div></div> my cart (0)
Modern Baby Clothes for Your Cool Baby or Toddler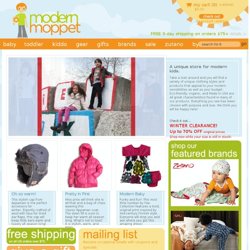 Feeding Pillow, Nursing Pillow, Pregnancy Pillow, Baby bonding :: Boppy
Pink Taffy Designs online baby boutique is your source for the trendiest in baby and children's gear. We carry thousands of unique baby gifts which are sure to delight even the most discerning parents and children. Every item in our baby boutique is hand curated meaning that before we choose to showcase the item in our baby boutique, we make sure that it is a baby gift that we would be proud to give to our own. Our baby boutique is very well known for carrying some of the most distinguished baby gifts in existence. Take a look around, and you will be sure to notice that you are shopping in the same space as many celebrity parents.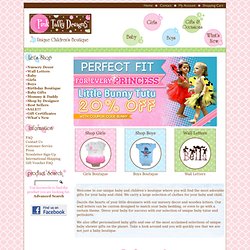 Unique Baby Gifts | Children's Boutique | Baby Boutique
pomme
At HugaMonkey our goal is to provide every mommy and daddy in the world with a fashionable and affordable high quality baby sling. Pack up the car and pack up baby in this basic baby sling, a best-selling, go anywhere, do anything perfect choice for baby wear. Cradle your little one with ease throughout your busy day together. HugaMonkey baby slings are the fun, funky, and fashionable way to wrap and wear your baby with swingin' ease! The simple original design and unique fabric choices make it convenient and comfortable to carry your child anyplace you need to go. Baby will love being close to you, feeling safe and secure as you go about your daily activities.
Baby Slings: $29.99 | Free Shipping | The HugaMonkey Baby Sling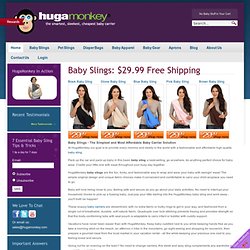 Bubba Funk - We stock funky newborn gift boxes, baby clothing, toddler toys, new baby accessories and gift items for new mums too!
Online Baby clothes | Funky baby clothes | Unusual baby gifts
We have a fantastic range of high quality clothing and baby gift ideas for little boys and girls from 0 to 3 years of age. We have scoured the globe in our search of the funkiest and cutest garments so that you can find everything you need in one place - right here! From tuxedo playsuits from The Tiny Universe and Dijjie to tutus from Angels Face, you are sure to find something special for your little boy or girl. Only the best To ensure that you are completely satisfied with every item you order, we have only included clothing that passes our strict quality control procedures and that is produced by the best names in the business: Amplified Kids, Baby Bling, Converse trainers, Paul Frank and Trumpette, Vans and Oh Baby London to name just a few. This unique collection of branded names has been brought together under one roof to ensure that we offer an outstanding range of cute baby clothes.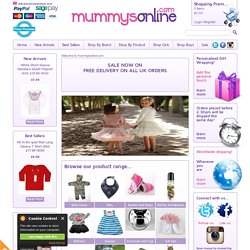 Designer Diaper Bags | Cool Baby Clothes | Diaper Bags for Dads
Gifts for Kids, Gifts for Children
Welcome to boxtot..... At boxtot we understand that a new baby is a wonderful gift and so we have created a 'gift for a gift'. We make beautiful keepsake boxes containing luxury presents, which are perfect for new baby gifts and Christening gifts.
Gift Boxes - New baby gifts and Christening gifts - Contents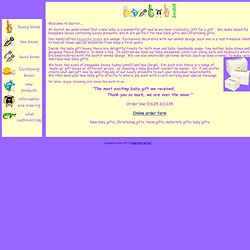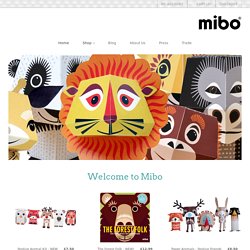 Mibo Lighting and Homewares
Spring babies No person, whatever their age, should have their outfit compromised by drool. With this in mind we've collaborated with our favourite French cousins, Coq en Pate, to create a range of organic cotton baby bodysuits which come complete with matching... Free downloadable D.I.Y.
Welcome to Burp! Boutique. The shop for designer toys, graphic novels, books, art, t-shirts, accessories and jewellery
welcome to romp