Droit publicite sur le net
Advertising Ebook Download
The Top Secret Method for Marketing Effectively on Reddit
Guerrilla & Ambient
Revver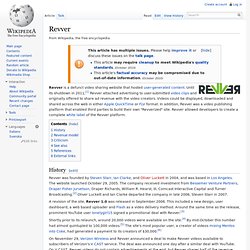 Revver is a defunct video sharing website that hosted user-generated content. Until its shutdown in 2011,[1] Revver attached advertising to user-submitted video clips and originally offered to share ad revenue with the video creators. Videos could be displayed, downloaded and shared across the web in either Apple QuickTime or FLV format.
Le marketing fait comme si rien n'avait changé !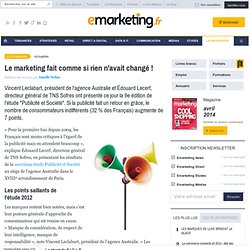 « Pour la première fois depuis 2004, les Français sont moins critiques à l'égard de la publicité mais en attendent beaucoup », explique Édouard Lecerf, directeur général de TNS Sofres, en présentant les résultats de la neuvième étude Publicité et Société au siège de l'agence Australie dans le XVIIIe arrondissement de Paris.
Jean-Claude Ducasse, patron d'une petite entreprise lyonnaise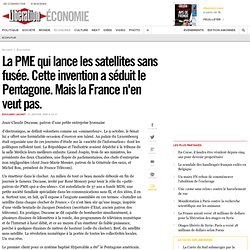 La PME qui lance les satellites sans fusée. Cette invention a séduit le Pentagone. Mais la France n'en veut pas.
Be Evil: Kick Google In the balls
In-game advertising : un Melting Pot de réglementations
Une forme alternative de publicité A l'origine, l'in-game advertising (ou IGA, publicité intégrée dans les jeux vidéo, publicité intrajeu…) se limitait au placement de produits et à la publicité statique où le message est intégré une fois pour toutes et non modifiable. Puis, le jeu vidéo, la technologie aidant, est devenu un média à part entière permettant une interactivité croissante avec les joueurs. Avec notamment le développement des jeux en ligne, l'in-game advertising a pris des formes diverses : publicités dynamiques, boutiques virtuelles dédiée à une marque, mini-jeux sponsorisés et liens vers les sites d'annonceurs etc. On peut aussi citer les advertgames, ce terme est une contraction des mots « advertissement » et « games », il s'agit de jeux créés pour des entreprises afin de promouvoir leurs marques et leurs produits.