Information
Psychoactive Vaults. Stapleless Paper by Sherwood Forlee. A Little Bit of College Ruled Genius By our friend and returning Yanko champion, Sherwood Forlee.
Check out the simplicity. Making buildings in foamboard. Miniature building construction in foamboard by Emmanuel Nouaillier Emmanuel Nouaillier shows how to scratch build and age miniature structures.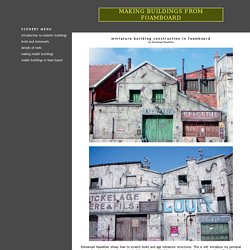 This is will introduce my personal approach and techniques for scratch building and ageing buildings, pertaining to the typical northern French urban landscape of the 1940s and early 50s. I believe that a proper rendition of textures and adequate weathering of the different elements is important when making a miniature scene, where the optimal development of each small detail of a diorama becomes more a necessity to modellers who want to show, with utmost realism, models that are better detailed and weathered I will explain stage by stage in future articles how to create peculiar materials and elements and how to give the models 'life' while employing generic methods. How to Homebrew: All-Grain - HomeBrewing.com. By HomeBrewing.com Staff Check out our pictographic of the all-grain homebrew process.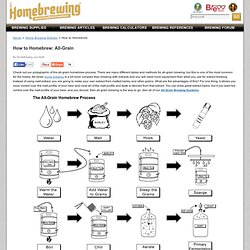 There are many different styles and methods for all-grain brewing, but this is one of the most common for the hobby. All-Grain home brewing is a bit more complex than brewing with extracts and you will need more equipment than what you use for extract brewing. Amazing Fact Generator. What cannabis actually does to your brain - io9. Chances are they would've ended up brainless morons with or without the pot.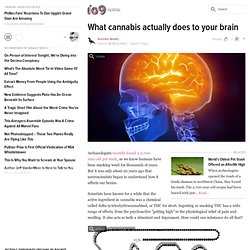 It's quite frankly not strong enough of a narcotic to destroy one's life such as you describe. It's very dependent on the user's persona. @Tadashii: Are you also for alcohol and tobacco prohibition?
---