News Culture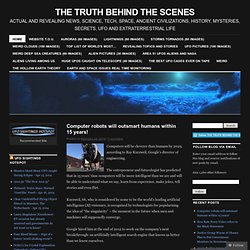 Computer robots will outsmart humans within 15 years! Computers will be cleverer than humans by 2029, according to Ray Kurzweil, Google's director of engineering. The entrepreneur and futurologist has predicted that in 15 years' time computers will be more intelligent than we are and will be able to understand what we say, learn from experience, make jokes, tell stories and even flirt. Kurzweil, 66, who is considered by some to be the world's leading artificial intelligence (AI) visionary, is recognised by technologists for popularising the idea of "the singularity" – the moment in the future when men and machines will supposedly converge.
THE TRUTH BEHIND THE SCENES | ACTUAL AND REVEALING NEWS, SCIENCE, TECH, SPACE, ANCIENT CIVILIZATIONS, HISTORY, MYSTERIES, SECRETS, UFO AND EXTRATERRESTRIAL LIFE
Totally Naked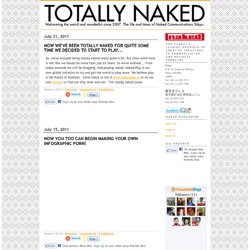 So, we've enjoyed being totally naked really quite a bit. But after some time it felt like we should do more than just sit there. So we've evolved... From today onwards we will be blogging, and playing naked. Naked Play is our new global initiative to try and get the world to play more.