Amplifiers
Kendrick Amplifiers, Tube Amps, Guitars, Books, DVDs, and Tube Amp Parts ~ Welcome!
You can scroll through the images above using the Image scroll controls or you can use the Left and Right arrow keys on your keyboard. The EL34 World Tube amp Library of information Click the link above for Tube amp info, Tube amp schematics, Tube amplifier circuit board building information, tube projects, Amp mods, Tube amp transformer diagrams, Photo's, Sound clips.
Hoffman Amps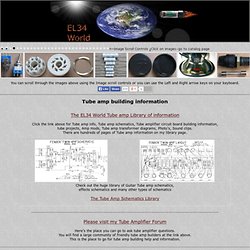 Check out our Premier Guitar advertisment posters for sale! CLICK HERE The Fender Excelsior amp is very simple and has a great tone, and the Weber Speakers Chicago Vintage Series 59 Sound 15F150A is a near perfect match. It is like someone lifted a blanket off the amp, and your guitar's volume and tone controls become very responsive. Check one out!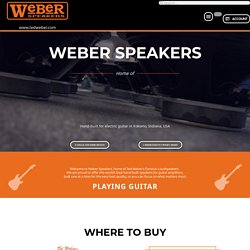 Weber Speakers - Making the world a bit louder each day.
Antique Electronic Supply