Web surikat
Veecard Wordpress Theme - Download it for free from Site5
IM Creator - Load
Lantern : web2feel.com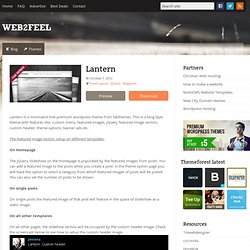 Lantern is a minimalist free premium wordpress theme from fabthemes. This is a blog type theme with features like, custom menu, featured images, jQuery featured image section, custom header, theme options, banner ads etc. The featured image section setup on different templates. On Homepage
" Es una forma de que nuestros clientes puedan conocernos y ver nuestra cultura sin visitar físicamente la tienda. No podía creerme que tuviera el sitio en marcha y funcionando en una semana. " " He sido un emprendedor durante muchos años, pero de repente mi licencia artística está avanzando mucho y necesito una forma de declaración simple y llamativa sobre mi arte.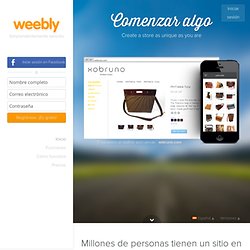 Free WordPress Themes | FabThemes - Part 3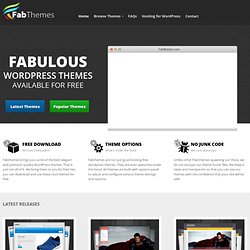 We love freeloaders Fabthemes brings you some of the best elegant and premium quality WordPress themes. That is just not all of it. We bring them to you for free!
Cajas y Leyendas deslizante con jQuery
50 inspiradores ejemplos de minimalismo en el diseño Web
Zoom-Info – Imágenes ricas en información
Si han pensado en mostrar unas pocas líneas de texto sobre una imagen en sus sitios, pero no quieren renunciar al diseño actual, crear una imagen rica en información ha de ser una muy buena solución.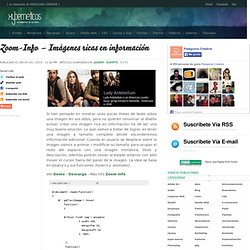 Sociedad Médica de Santiago - Listado general Cursos y Congresos
Congresos Médicos 2011 - Congresos 2011 - www.congresos-medicos.com
Congresos de radiodiagnóstico 2011 - www.congresos-medicos.com