Maximus.bellator
Max
Gmail
LinkedIn
Home | Ramit's Brain Trust
Negotiations course
How to test responses
A few years ago, I went to visit my sister on the Caribbean island of Grenada and she took me to the local market to buy some hot sauce. As we were walking around, she told me about a young boy at the market who was legendary for selling more than any of the other boys. "How?" I asked. It turned out he always carried a notebook with him. Every day, he would systematically vary his clothes, what he said when he approached potential buyers, how much he would laugh, if he would dance, and many more variables.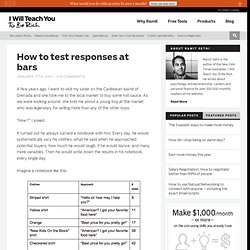 Private List — Exclusive Content on finding your dream job and other bonus content from Ramit
Many of us believe in a rational world. "If he really cared," we say, "he'd be doing well at his job." Now, sometimes that's true.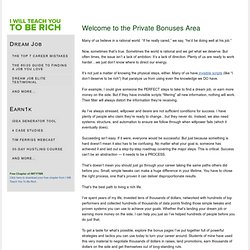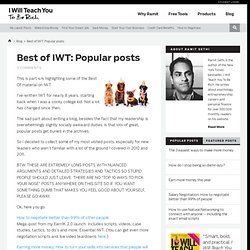 This is part 4/4 highlighting some of the Best Of material on IWT. I've written IWT for nearly 8 years, starting back when I was a cocky college kid. Not a lot has changed since then. The sad part about writing a blog, besides the fact that my readership is overwhelmingly slightly socially awkward dudes, is that lots of great, popular posts get buried in the archives. So I decided to collect some of my most visited posts, especially for new readers who aren't familiar with a lot of the ground I covered in 2010 and 2011. Ok, here you go.
Best of IWT: Popular posts
Dream Job (summary)
Frank Covey's course
Negotiations from ACS
Life is full of negotiations. Every time you get a new project, you have a chance to negotiate the deadline, deliverables, and priority for this task relative to existing tasks. Negotiating is really a balancing act with multiple interdependent variables – not only what each party wants and is willing to give, but the relative importance of each role individual's play. By preparing ahead of time, you can put yourself in the best possible position, and make the most of your negotiations. Range Identify the entire range of possible answers, then determine where in that range you prefer to be, and what is the least you are willing to accept.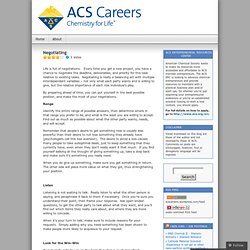 YouTube
Armor Games
Shockwave
Netflix
NBA.com
DI FM
Last
NFL
UEFA.com
Одноклассники
weather.com
Kinopoisk
Film Affinity
IMHO net
Route 30 Timetables
Google Maps
Google Books
Chase
Bank of America
Sigma-Aldrich
Scripps
Exact Atomic Masses
Name Reactions, Synthones, Protecting Groups
Name Reactions
For the uncertainty to be truly meaningful, it must address the entire measuring process, which may have uncertainties associated with factors such as equipment calibration, operator skill, sample variation, and environmental factors. When a measurement has more than one identifiable source of measurement uncertainty, then the combined standard uncertainty (uc) must be calculated. Calculating the combined standard uncertainty is a two step process.
Combined Uncertainty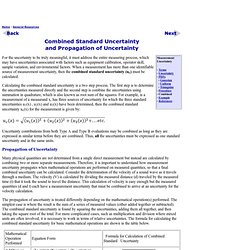 Basicity Table
Bordwell pKa Table (Acidity in DMSO)
Molarity of Concentrated Reagents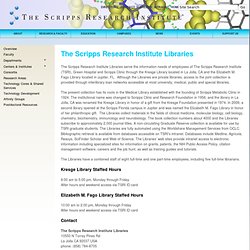 The Scripps Research Institute Libraries serve the information needs of employees of The Scripps Research Institute (TSRI), Green Hospital and Scripps Clinic through the Kresge Library located in La Jolla, CA and the Elizabeth M. Fago Library located in Jupiter, FL. Although the Libraries are private libraries, access to the joint collection is provided through interlibrary loan networks accessible at most university, medical, public and special libraries. The present collection has its roots in the Medical Library established with the founding of Scripps Metabolic Clinic in 1924. The institutional name was changed to Scripps Clinic and Research Foundation in 1956, and the library in La Jolla, CA was renamed the Kresge Library in honor of a gift from the Kresge Foundation presented in 1974.
Kresge Library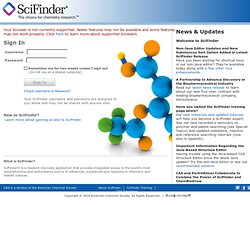 SciFinder - Sign In
Welcome to SciFinder Non-Java Editor Updates and New Substances Sort Option Added in Latest SciFinder ReleaseHave you been waiting for shortcut keys in our non-Java editor? They're available today along with a few other nice enhancements. A Partnership to Advance Discovery in the Biopharmaceutical IndustryRead our latest news release to learn about our new five-year contract with leading biopharmaceutical company, AstraZeneca.
SciFinder Tutorials
Home - Resources in Chemistry - Guides for the UM community at University of Maryland Libraries
NMR reservation
ACS Salary Calculator
Job Search | one search. all jobs. Indeed.com
Jobs at Eastman
Research Associateship ProgramsThe mission of the NRC Research Associateship Programs (RAP) is to promote excellence in scientific and technological research conducted by the U. S. government through the administration of programs offering graduate, postdoctoral, and senior level research opportunities at sponsoring federal laboratories and affiliated institutions. In these programs, prospective applicants select a research project or projects from among the large group of opportunities listed on this website.
Military labs
C&EN Jobs - Job Search
University Recruiting
BioPhase