Maximus.bellator
Max
Gmail. LinkedIn. Спорт-Экспресс. Netflix. Kinopoisk.
Chemical vendors. Scientific links. Ramit Sethi. Personal development. Information. Entertainment. Audiobooks.
Successful Entrepreneurs Reveal Their Secrets. Read to Lead: How to Digest Books Above Your "Level" I shouldn't be able to read most of the books on my shelf.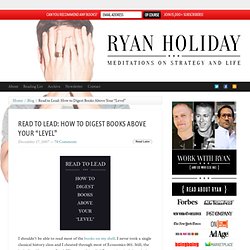 I never took a single classical history class and I cheated through most of Economics 001. Still, the loci of my library are Greek History and Applied Economics. How to Get a Job at Google. MOUNTAIN VIEW, Calif. — LAST June, in an interview with Adam Bryant of The Times, Laszlo Bock, the senior vice president of people operations for Google — i.e., the guy in charge of hiring for one of the world's most successful companies — noted that Google had determined that "G.P.A.'s are worthless as a criteria for hiring, and test scores are worthless. ...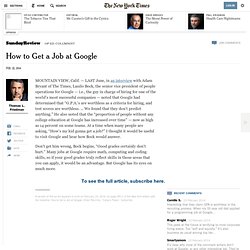 We found that they don't predict anything." He also noted that the "proportion of people without any college education at Google has increased over time" — now as high as 14 percent on some teams. At a time when many people are asking, "How's my kid gonna get a job?" 2014 Drug Discovery Series » ACS Webinars ® 2014 Drug Discovery Series Drug Discovery from A to Z What does it take to bring a drug on to the market?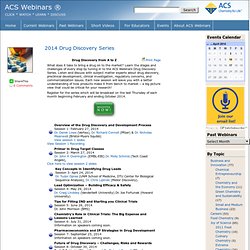 Learn the stages and challenges of every step by tuning in to the ACS Webinars Drug Discovery Series. Listen and discuss with subject matter experts about drug discovery, preclinical development, clinical investigation, regulatory concerns, and commercialization issues. Each new session will leave you with a better understanding of how products make it from bench to market – a big picture view that could be critical for your research! TDTV #2: Ben Casnocha and Ramit Sethi.
---