Maximus.bellator
Max
Home | Ramit's Brain Trust
Negotiations course
How to test responses
A few years ago, I went to visit my sister on the Caribbean island of Grenada and she took me to the local market to buy some hot sauce. As we were walking around, she told me about a young boy at the market who was legendary for selling more than any of the other boys. "How?" I asked. It turned out he always carried a notebook with him. Every day, he would systematically vary his clothes, what he said when he approached potential buyers, how much he would laugh, if he would dance, and many more variables.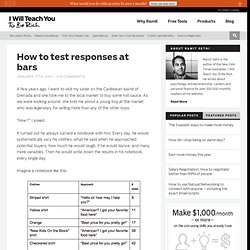 Private List — Exclusive Content on finding your dream job and other bonus content from Ramit
Many of us believe in a rational world. "If he really cared," we say, "he'd be doing well at his job." Now, sometimes that's true.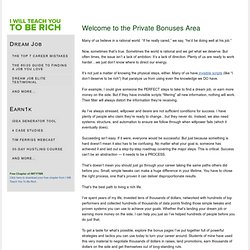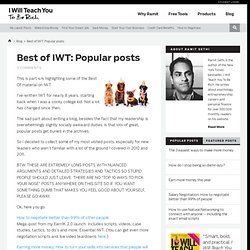 This is part 4/4 highlighting some of the Best Of material on IWT. I've written IWT for nearly 8 years, starting back when I was a cocky college kid. Not a lot has changed since then. The sad part about writing a blog, besides the fact that my readership is overwhelmingly slightly socially awkward dudes, is that lots of great, popular posts get buried in the archives. So I decided to collect some of my most visited posts, especially for new readers who aren't familiar with a lot of the ground I covered in 2010 and 2011. Ok, here you go.
Best of IWT: Popular posts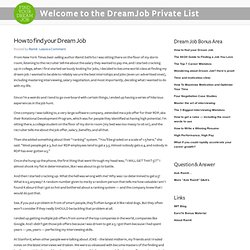 From New York Times best-selling author Ramit Sethi So I was sitting there on the floor of my dorm room, listening to the recruiter tell me about the salary they wanted to pay me, and I started cracking up.In college, when I first started seriously looking for jobs, I decided to become world-class at finding my dream job. I wanted to be able to reliably secure the best internships and jobs (even un-advertised ones), including mastering interviewing, salary negotiation, and most importantly, deciding what I wanted to do with my life. Since I'm a weirdo and I tend to go overboard with certain things, I ended up having a series of hilarious experiences in the job hunt. One company I was talking to, a very large software company, extended me a job offer for their RDP, aka their Rotational Development Program, which was for people they identified as having high potential.
Dream Job (summary)
Frank Covey's course
Negotiations from ACS
Life is full of negotiations. Every time you get a new project, you have a chance to negotiate the deadline, deliverables, and priority for this task relative to existing tasks. Negotiating is really a balancing act with multiple interdependent variables – not only what each party wants and is willing to give, but the relative importance of each role individual's play. By preparing ahead of time, you can put yourself in the best possible position, and make the most of your negotiations. Range Identify the entire range of possible answers, then determine where in that range you prefer to be, and what is the least you are willing to accept.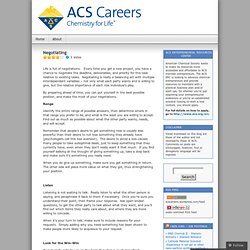 Модель Для Сборки
Достаточно перейти через деревянный мосток и вот, ты уже на другой стороне ручья. Сразу же за мостом начинались заросли папоротников. Мальчик раздвинул широкие, перистые листья и сел прямо на землю. Он был очень расстроен, почти до слёз. Это был ещё совсем маленький мальчик.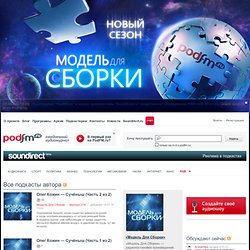 Science Podcast
Модель для сборки
Audible.com
Home Browse Audiobooks How it Works Pricing Go to Cart (0 items)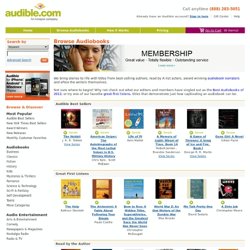 YouTube
Armor Games
Shockwave
Netflix
DI FM
Last
New features Meet the new inbox New customizable tabs put you back in control so that you can see what's new at a glance and decide which emails you want to read and when. More about the new inbox Talk across devices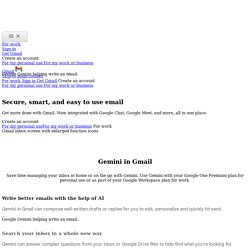 Gmail
NBA.com
NFL
UEFA.com
LinkedIn
Одноклассники
weather.com
Kinopoisk
Film Affinity
IMHO net
Route 30 Timetables
Google Maps
Google Books
Chase
Bank of America
Sigma-Aldrich
Team Solves Decades-Old Mystery of How Cells Keep from Bursting Scientists Provide New Grasp of Soft Touch Researchers Uncover Startling New Functional Details of Common Anti-Diabetic Drugs Team Identifies a Novel Biomarker for Head and Neck Cancer, Non-Small Cell Lung Cancer
Scripps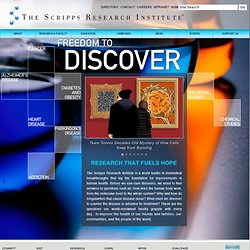 Exact Atomic Masses
Job Offers Post a JobNew Rates Available! Synthetic Organic ChemistsChembiotek, Kolkata, India - April, 15th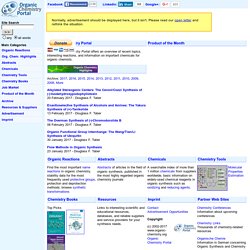 Name Reactions, Synthones, Protecting Groups
Name Reactions
For the uncertainty to be truly meaningful, it must address the entire measuring process, which may have uncertainties associated with factors such as equipment calibration, operator skill, sample variation, and environmental factors. When a measurement has more than one identifiable source of measurement uncertainty, then the combined standard uncertainty (uc) must be calculated. Calculating the combined standard uncertainty is a two step process.
Combined Uncertainty
Basicity Table
Bordwell pKa Table (Acidity in DMSO)
Molarity of Concentrated Reagents
Kresge Library
SciFinder - Sign In
SciFinder Tutorials
Home - Resources in Chemistry - Guides for the UM community at University of Maryland Libraries
NMR reservation
Job Search | one search. all jobs. Indeed.com
Advanced Materials | ORNL
C&EN Jobs - Job Search