ARCHITECTURE
Joseph Grappin. Attilalou décor, art, design. Carrelage blanc. Classique, sobre, neutre, graphique, frais, apaisant... j'aime le carrelage blanc!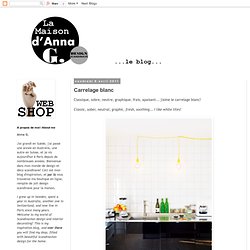 Classic, sober, neutral, graphic, fresh, soothing... I like white tiles! Décoration industrielle et bois. A votre avis, qu'est-ce qui m'a le plus plu dans ce restaurant?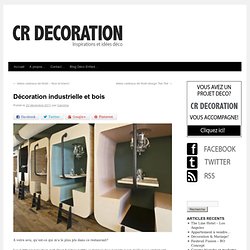 Les petits wagons bien sur! Quand j'étais petite, je tannais mes parents pour qu'ils nous emmènent, mon frère et moi, dans un fast-food près de chez nous ou l'on pouvait manger dans des petits wagons rouges et blancs… On adorait ça… (On adorait les frites aussi, mais ça c'est autre chose Bon, visiblement, ça me plaît toujours autant de manger dans des petits wagon sauf que dans ce cas là, le style est un peu plus élaboré quand même! ++++ HAMONIC - MASSON +++ cabinet d'architecture ++ Portfolio de Frédéric GAMS Architecte. Ciguë. A10 > Home. Design D'espace | Blog / Magazine / Webzine Design Architecture Arts Appliqués - Inspiration / Tendance.
Architecture. Imagine the renovation dilemmas.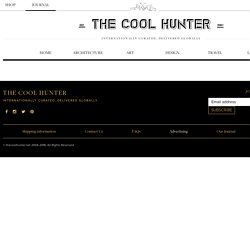 A huge penthouse of a converted 1930s office building in TriBeCa, New York, is to be turned into a functioning home for a family with three teenagers. In fact, we can not quite imagine the issues that faced Steven Harris Architects when the family showed up, literally, at the doorstep of the celebrated architect and asked if he'd like to work on their home. Harris said yes and proceeded to make his magic. The scale of the apartment is huge and the freedom from budget constraints allowed for some spectacular solutions. Harris's work is often distinguished by clarity and light, by the use of glass, by the maximization of views and, above all, bold solutions.
Farrow & Ball Traditional Papers & Paint. LeGall & Polianoff. Leader mondial du plafond tendu.
MAGAZINE. Accueil - archicontemporaine.org - le panorama en images du Réseau des maisons de l'architecture.
---