Infographie 2D 3D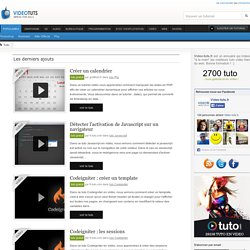 Les derniers ajouts Créer un calendrier tuto gratuit par grafikart.fr dans tuto Php
Welcome to 3dRender.com
Visit our campus Book now NEWS: Escape Studios joins forces with Pearson College We have joined up with Pearson College, part of Pearson, the world's leading education company. What is compositing? Watch our free webinar to find out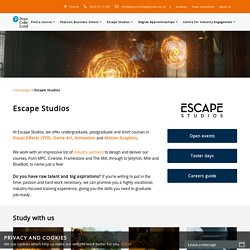 Computer graphics, animation, VFX & games courses - Escape Studi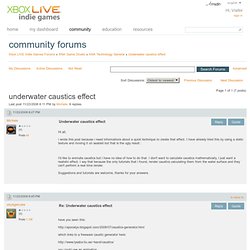 Underwater caustics effect
Michele:Nobody have an idea of how to create an animation using many texture where each one rappresent a photogram? I suppose you want to load in many separate images from your machine and then play them back during run time to form an animation? It might be better if you use sprite sheets instead i.e. one single image that contains all the frames of the animation. Loading and using one sprite sheet is much more efficient than loading mutliple sprites during run time.
Caustics Generator
Buy The Windows versions of Caustics Generator Lite and Caustics Generator Pro are available for online purchase. Price includes one year free updates and support. All prices are given excluding VAT. Purchases within EU will add +25% VAT.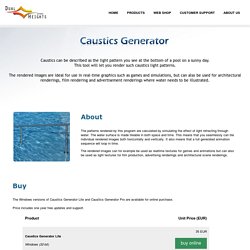 Z le PoiZon, Ressources, Photothèque, annuaire de tutoriels, tut
Z le PoiZon, Ressources, Photothèque, annuaire de tutoriels, tut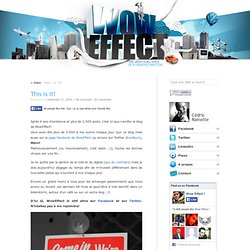 Sympa ce revêtement de sol à l'aéroport international de Sacramento qui donne une vue aérienne de la Sacramento River aux passagers qui arrivent. Une réalisation de l'artiste Iranien Seyed Alavi. J'aime beaucoup l'idée de ce t-shirt "UpdateMe" qui va vous permettre, pour $20, d'updater le status de votre tshirt, juste après celui de vos comptes Facebook & Twitter… ;-)
The new January term is now open here at fxphd, and we're very excited about the lineup! We have continued to make a special effort to deliver on requests for our members. The term in brief The lineup has multiple courses for various areas of specialty such as compositing, pipeline and 3D. The selection is then rounded out by several other broader offerings.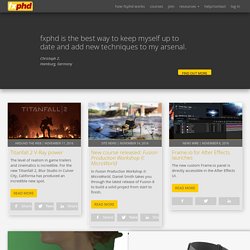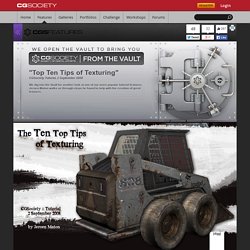 One way to create dirt has already been covered, and that's photo overlays. Those are great for general wear and tear on your texture. If you want small specific details, you'll need to use other techniques. Below are a two techniques I frequently use, one for dust and dirt, and one for rust. Dust and dirt can be done very quickly with a solid brownish layer and a layer mask. Simply put the dirt layer at the top of your stack, and paint with a low opacity and flow.