Sites ressource
iPhone 4s Psd Vector Mockup Template | Psd Mock Up Templates
Custom Login Form Styling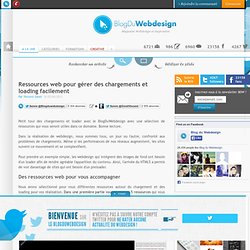 by Ginet Vincent - le 03/04/2013 Petit tour des chargements et loader avec le BlogDuWebdesign avec une sélection de ressources qui vous seront utiles dans ce domaine. Bonne lecture. Dans la réalisation de webdesign, nous sommes tous, un jour ou l'autre, confronté aux problèmes de chargements. Même si les performances de nos réseaux augmentent, les sites suivent ce mouvement et se complexifient. Pour prendre un exemple simple, les webdesign qui intègrent des images de fond ont besoin d'un loader afin de rendre agréable l'apparition du contenu.
Ressources web pour gérer des chargements et loading facilement - ressources-web
Free PSD: Google Map UI Kit – Free PSD Files | Pixel Monarchy
Free PSD freebies collection | Freebiesbug
Graph & Grid — generatedpaper.com: free printable papers for the daily use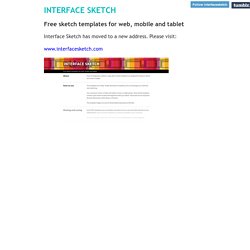 Free sketch templates for web, mobile and tablet. If you're designing a website or app, these simple templates are designed to help you sketch your ideas on paper. How to use
It seems Pretty Blog readers just can't get enough of their high teas these days! In honour of this truly wonderful tradition making a comeback into weddings and everyday life I've created a set of 3 vintage-inspired placemats – each a sweet and simple backdrop for your finest cake plates and tea sets. While I've used crisp white paper for my placemats these vintage illustrations will also look great on other soft hues like pale blue, blush and ivory.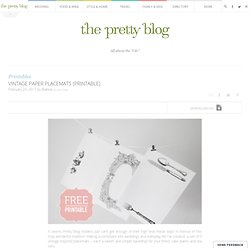 It's International Choose Glass Week and we are honouring the beauty, versatility and recyclability of glass by bringing you a DIY project that you can use in your home to get you pantry in order. Having a spick-and-span grocery cupboard can be difficult when the ingredients we buy to make our delicious meals are often sold in a great deal of packaging. Thank you to the quaint glass mason jars from Consol paired with our easy to use labels you will be able to store some of your basic food items in a beautiful way.
My brand spanking new organised pantry | The Pretty Blog
De la couture avec photoshop Dans ce tuto nous allons apprendre comment illustrer de la couture avec photoshop Pour commencer ouvrez un nouveau document de 800x600 pixels Couleur RVB Résolution 72Dpi
De la couture avec photoshop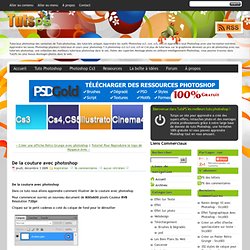 Icônes : 15 packs d'icônes minimalistes de qualité - icones-ressource
Le blog du webdesign a sélectionné pour vous 15 packs d'icônes minimalistes de qualité. Utile pour vos prochaines réalisations. Réaliser des icônes de qualité ne s'improvise pas, c'est un travail long et fastidieux. Retrouvez donc une sélection de 15 packs contenant au total plus de 1580 icônes minimalistes qui vous feront gagner du temps dans vos prochaines réalisations.