Linux
On appelle unités logiques, les unités de stockage (qui peuvent être locales ou distantes) : disques durs, lecteurs de disquettes, CDROM ... Ces unités contiennent leur propre arborescence de fichiers. Sous Linux, ces unités logiques sont accessibles à partir de l'arborescence générale du système à condition d'être rattaché à cette arborescence. C'est ce qu'on appelle le "montage" . Chaque unité peut être placée n'importe où dans l'arborescence (dans un répertoire existant ou à créer) et le "montage" peut être permanent ou temporaire (cas des périphériques amovibles : CDROM, disquette).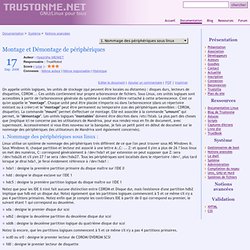 Montage et Démontage de périphériques
Using Individual Components
LVM HOWTO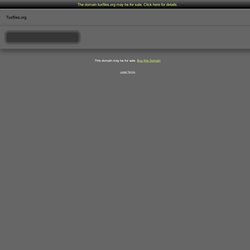 Linux's directory structure
As you may have noticed, Linux organizes its files differently from Windows. First the directory structure may seem unlogical and strange and you have no idea where all the programs, icons, config files, and others are. This tuXfile will take you to a guided tour through the Linux file system. This is by no means a complete list of all the directories on Linux, but it shows you the most interesting places in your file system.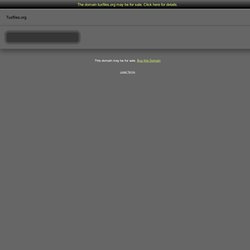 Home or Ctrl + a Move the cursor to the beginning of the current line. End or Ctrl + e Move the cursor to the end of the current line. Alt + b Move the cursor to the beginning of the current or previous word. Note that while this works in virtual terminals, it may not work in all graphical terminal emulators, because many graphical applications already use this as a menu shortcut by default.