Epistemology
Masterfile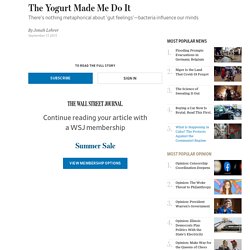 Jonah Lehrer on Yogurt, Gut Feelings and the Mind Body Problem | Head Case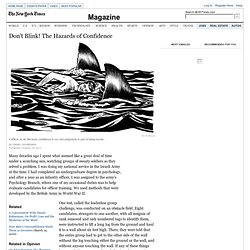 Tim Enthoven
Don't Blink! The Hazards of Confidence
The Book Bench: Is Self-Knowledge Overrated?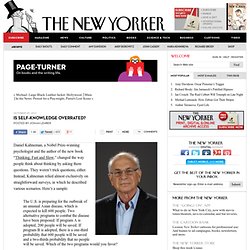 When Kahneman put this question to a few hundred physicians, seventy-two per cent chose option A, the safe-and-sure strategy. Most doctors would rather save a certain number of people for sure than risk the possibility that everyone might die.
Willpower - By Roy F. Baumeister and John Tierney - Book Review
Nonetheless, the very idea of self-­control has acquired a musty Victorian odor.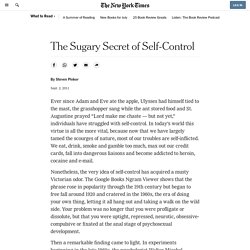 Listening to Paul Zak extol the virtues of oxytocin, the "love hormone", is like hearing a preacher sing the praises of the Promised Land. His idea of a harmonious oxytocin-fuelled society is so seductive you find yourself almost praying it were true.
m.guardian.co.uk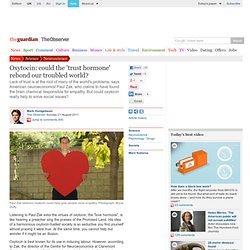 Another long weekend, another personal question: how honest are you? According to the people who study these things, not as much as you think you are.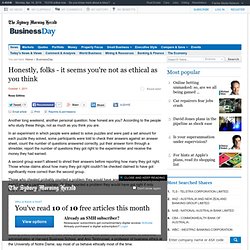 Honestly, folks - it seems you're not as ethical as you think