Livres d'artistes - Edition art contemporain
The Permanent Bookshop - artist's-books, zines, periodicals and other printed novelties
Published Art Bookshop - Bookshop
Librairie d'Art Artcurial
Shop | Self Publish, Be Happy
Dashwood Books
DALPINE | Independent & Self-Published Books
Idea Books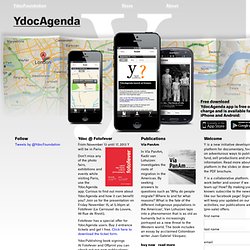 Y
From November 13 until 17, 2013 Y will be in Paris. Don't miss any of the photo fairs, exhibitions and events while visiting Paris, use the YdocAgenda app.
KUMMER & HERRMAN
Revolver
Éditions Deux-Cent-Cinq
2010publications
éditions P - Bonjour
CopieCarbone
Passenger Books
edition fink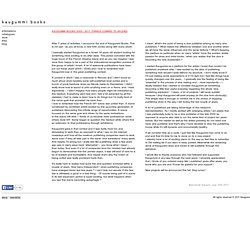 After 7 years of activities, I announce the end of Kaugummi Books.
kaugummi (dead)
dasein Editions
DAVIET_THERY
Seems
Editions mix
Editions Jannink
It : editions
Editions "la Trame"
Zédélé éditions
Éditions Xavier Barral
Nieves
Images en manoeuvres éditions
Poursuite Edition
Bookstorming
Pierre von Kleist Edtions