Startup
I am preparing to launch a new web service in the next few weeks. I don't have an exact date yet, but I have been putting together my pre-launch checklist of things to do, as well as a detailed launch plan. When looking for resources about the best way to launch a software business, I found many useful articles, but not very many consolidated resources which laid everything out in an easy to digest manner.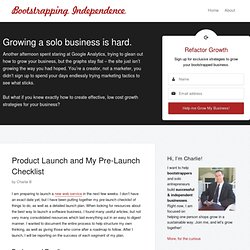 Planning product launch and my pre-launch checklist | Bootstrapping Independence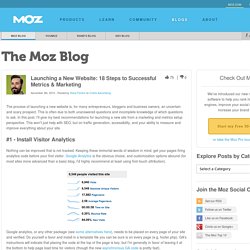 The process of launching a new website is, for many entrepreneurs, bloggers and business owners, an uncertain and scary prospect. This is often due to both unanswered questions and incomplete knowledge of which questions to ask. In this post, I'll give my best recommendations for launching a new site from a marketing and metrics setup perspective.
Lessons Learned From Helping Over 150 Startups With Marketing Part 1: Fundamentals « insight.io blog